Designer Minh Chau, who has been known for unique traditional Vietnamese longdress collections, presented his collection "Kim Lang" (Groom) for weddings at a catwalk show during the Vietnam International Fashion Week 2020.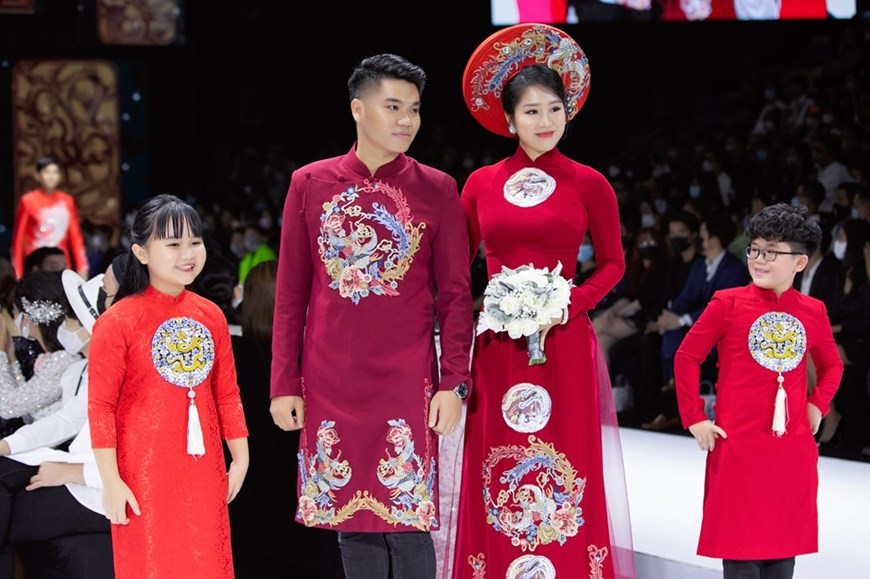 With the theme 'Kim Lang' (Groom), the collection subtly shows the married life of Vietnamese women (Photo: Vietnam+)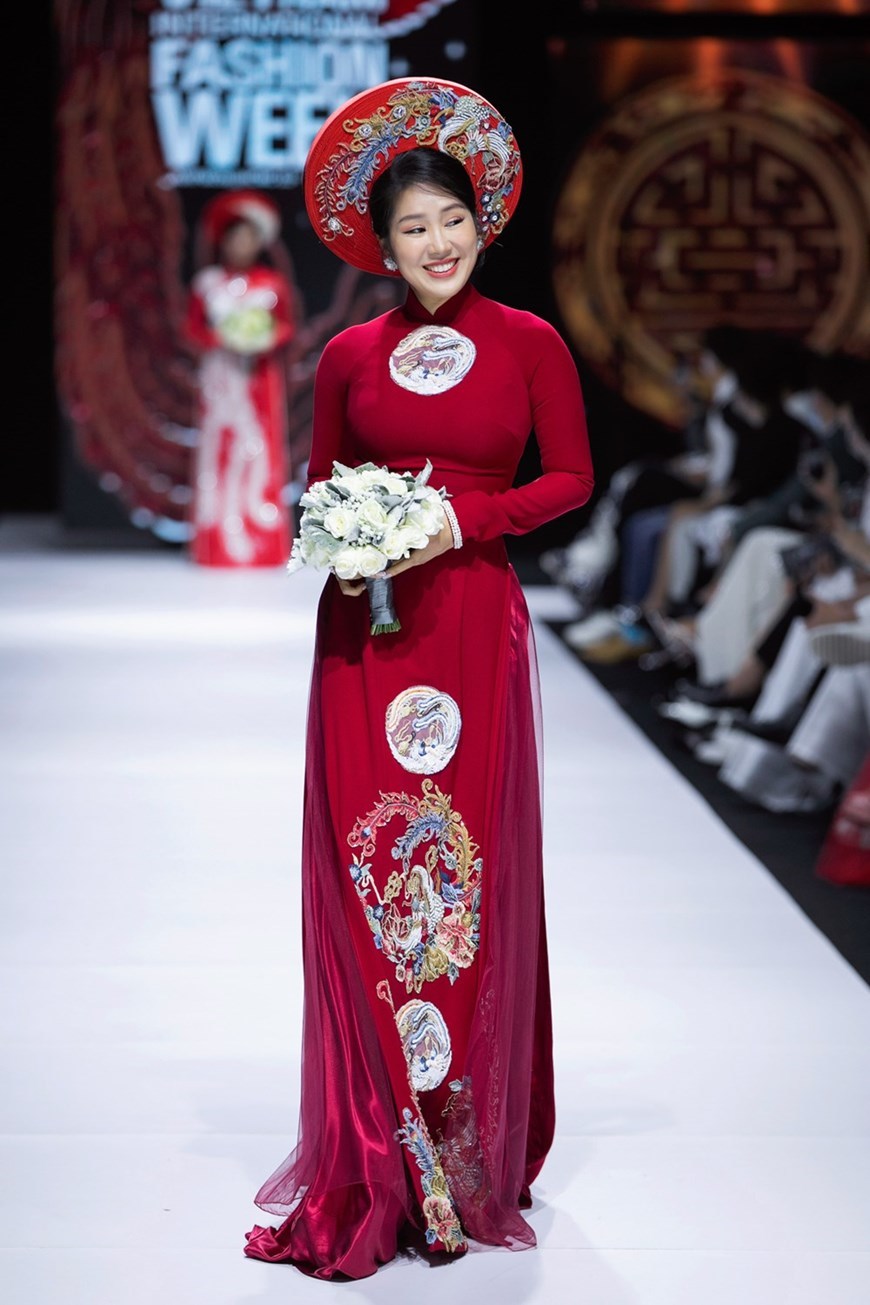 Red is the color of joy, symbolising the happiness of the married life (Photo: Vietnam+)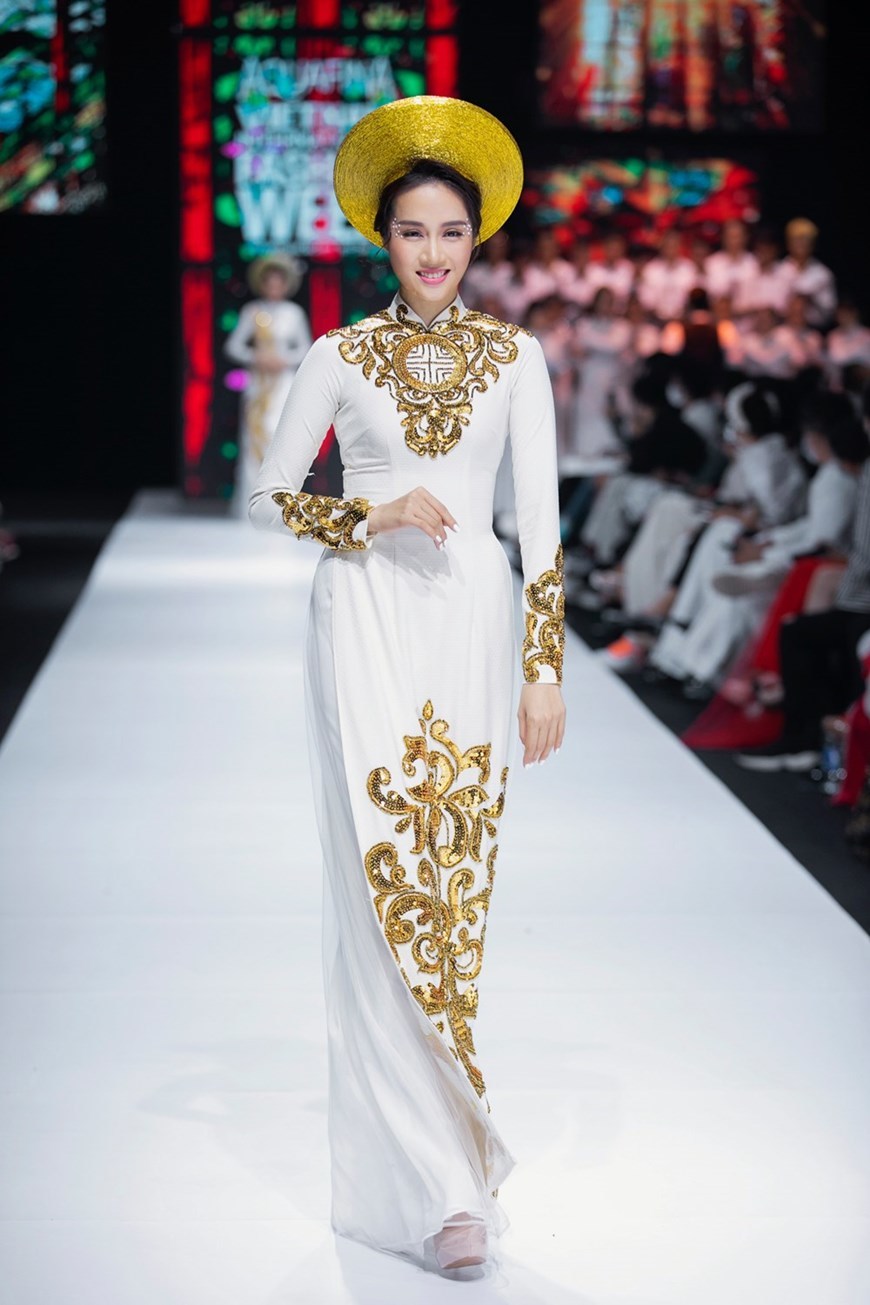 Designer Minh Chau has succeeded in bringing traditional values closer to young people (Photo: Vietnam+)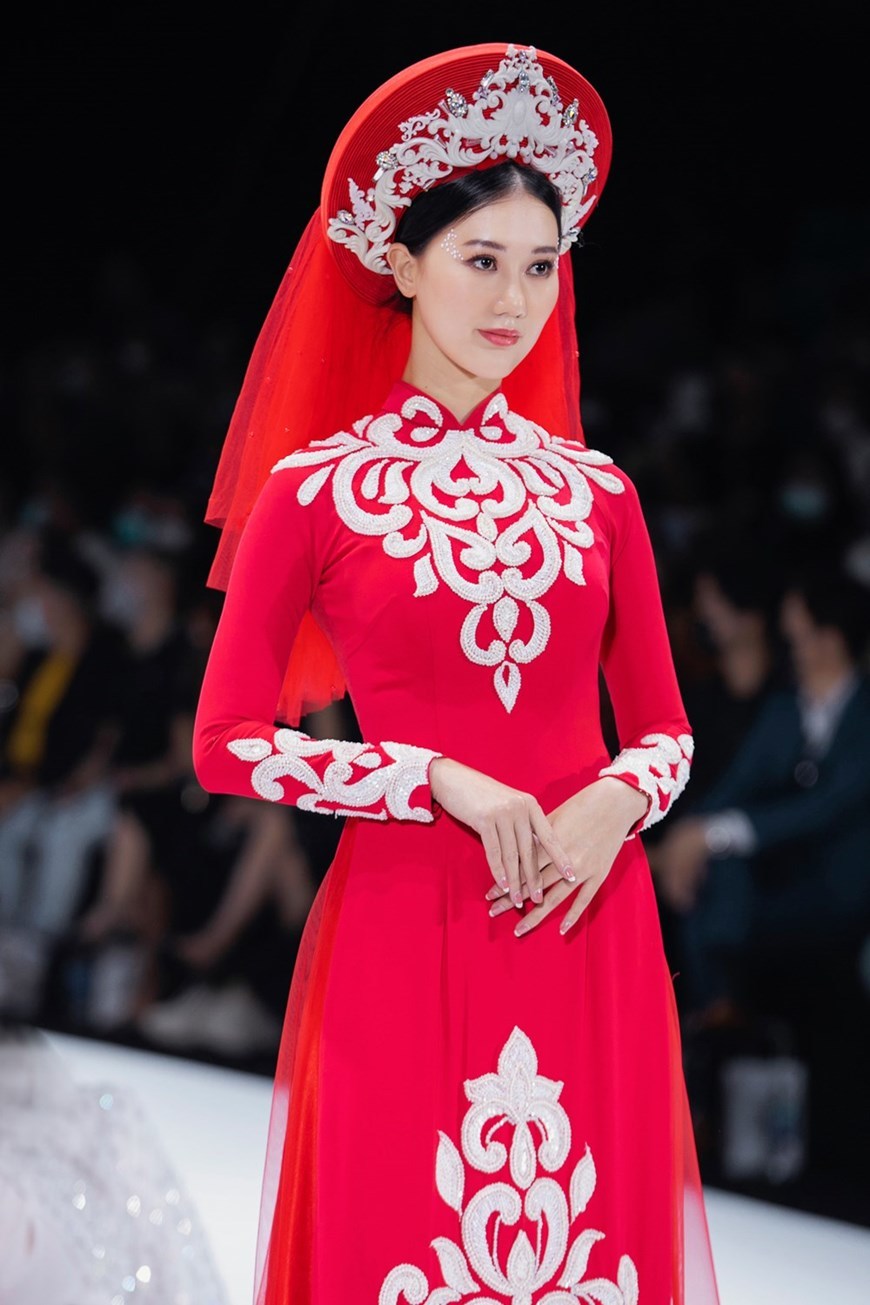 The mixture of classic and modern features is reflected in a traditional headband with an European style rear chiffon (Photo: Vietnam+)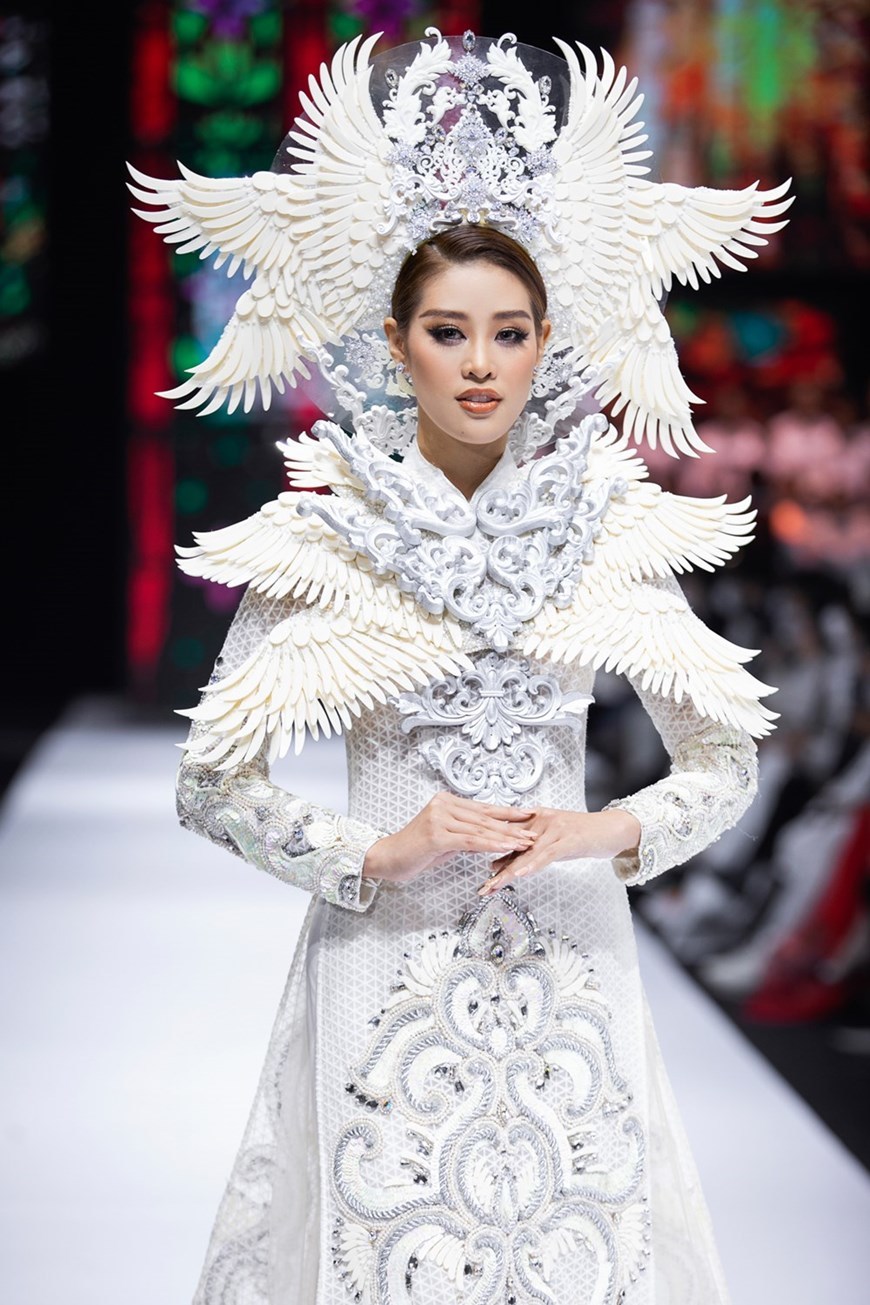 The designer meticulously keeps the traditional soul of the national dress (Photo: Vietnam+)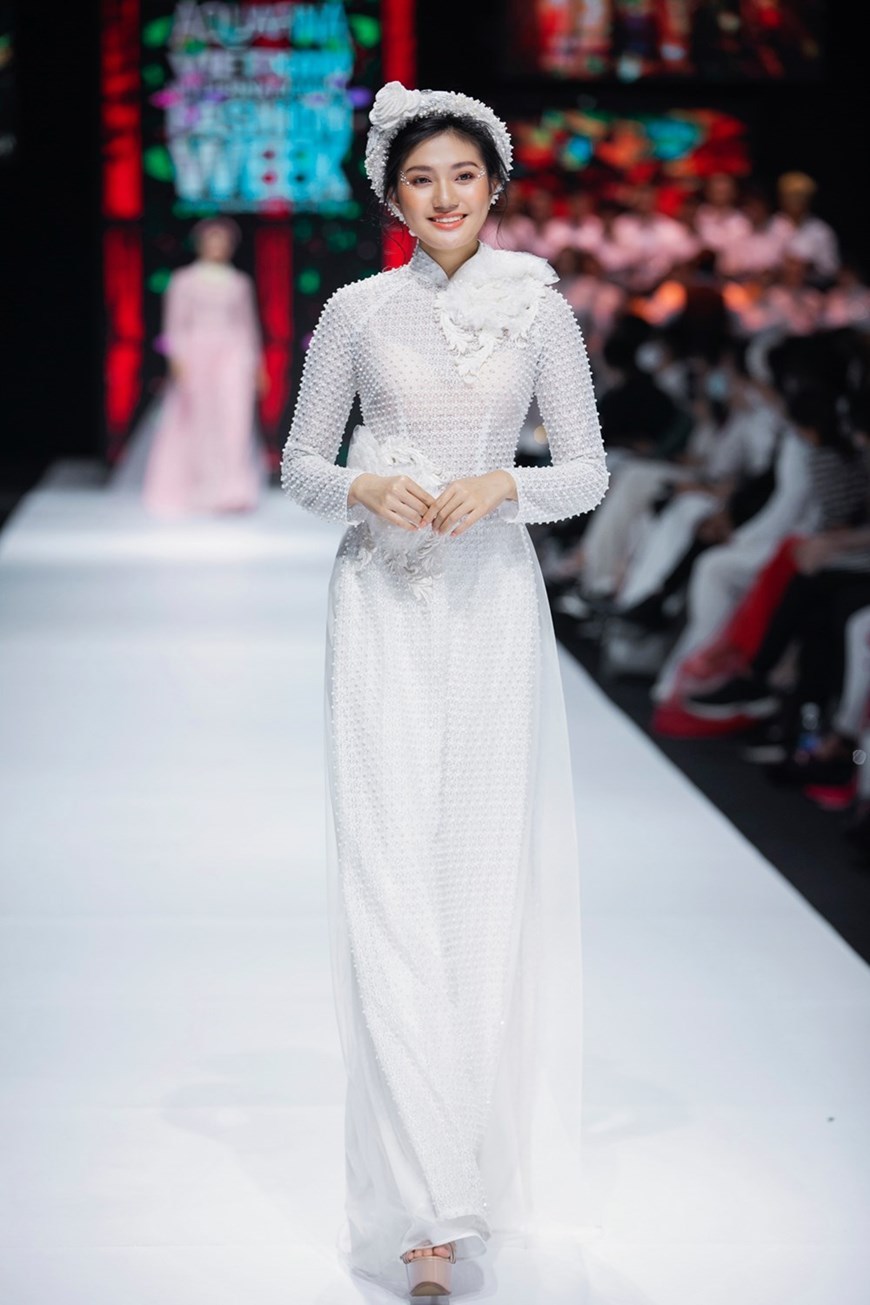 The 'Kim Lang' collection with unique materials wows fashion fans (Photo: Vietnam+)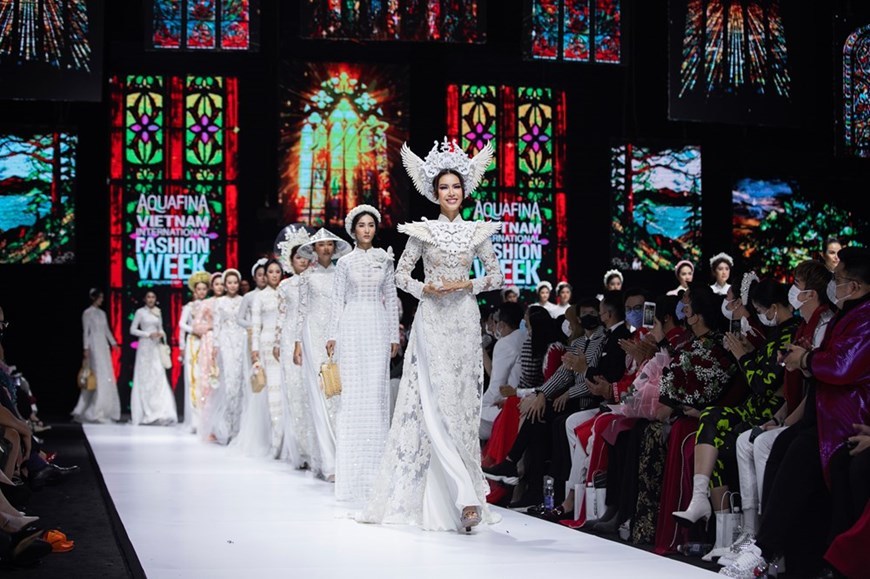 Despite being innovative, Minh Chau's designs are imbued in Vietnamese culture (Photo: Vietnam+)
VNA

A total of 13 local designers are set to introduce their latest collections at the Vietnam International Fashion Festival (VIFF) 2020 which is scheduled to run in Ho Chi Minh City between December 25 and 29.

Fans of fashion in HCM City were impressed by the hundreds of fascinating designs created by Vietnamese designers shown during the four-day Aquafina Vietnam International Fashion Week (AVIFW) 2020, which closed on Sunday night.