The Vietnamese film Nguoi Vo Ba (The Third Wife) will be screened in Vietnam, after winning many awards at international film festivals.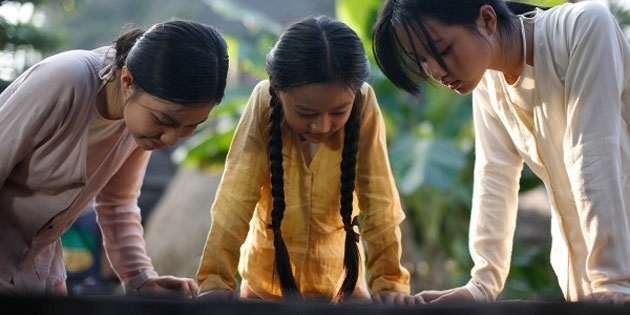 A scene from the movie
Directed by Nguyen Phuong Anh, better known internationally as Ash Mayfair, the film was first introduced at the Toronto International Film Festival in early September last year when it won the festival's NETPAC Award.
Set in rural Vietnam in the late-19th century, The Third Wife is the story of 14-year-old May (played by Nguyen Phuong Tra My) who struggles with family politics, her own agency, and the prospect of motherhood after she becomes the third wife of a wealthy landowner.
The 96-minute feature renowned Vietnamese star actresses such as Tran Nu Yen Khe, Le Vu Long, Mai Thu Huong, Nguyen Phuong Tra My, Nguyen Thanh Tam and Lam Thanh My.
Before winning the NETPAC award, the film received the Best Art Film Project prize at the Gap Go Mua Thu 2016 (Autumn Meeting) forum for independent film producers, the Non-Hong Kong Project Award at the Hong Kong-Asia Film Financing Forum, the White Light Post-Production Award, as well as an award from the Jerome Foundation in New York.
The film then went on to clinch several awards at other festivals including the Best Film Award of the International Category at the Kolkata International Film Festival in India, Best Artistic Contribution at Cairo International Film Festival 2018 in Egypt and TVE-Another Look Award at the San Sebastian International Film Festival in Spain.
Nhan Dan