An environmentally friendly house project called "Bat Trang House" has been named Best New Private House in the Wallpaper*Design Awards 2021, with the structure featuring a traditional Vietnamese shophouse located close to Hanoi.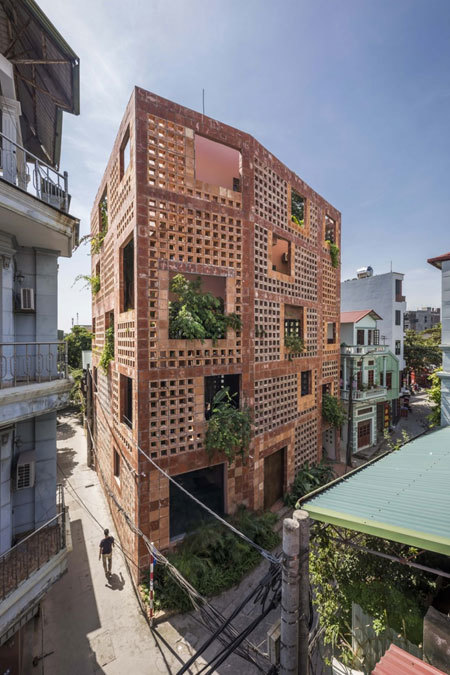 The Wallpaper* magazine of the UK launches the awards, drawing hundreds of entries worldwide. It aims to honour construction sites that have served to lift the spirits of the communities in which they are located. "Bat Trang House" by local architect Vo Trong Nghia is named in the new private house category.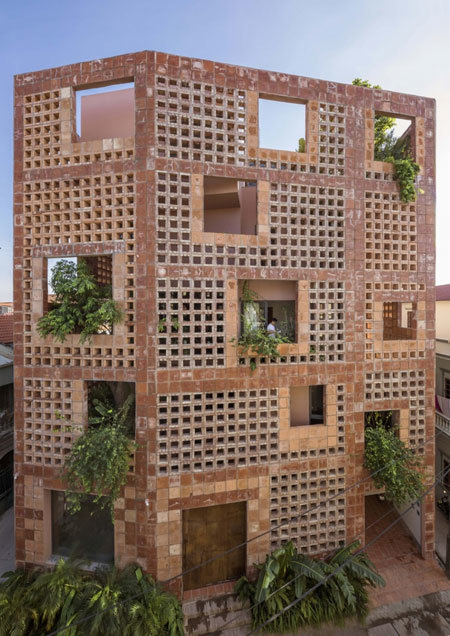 The house is situated in Bat Trang pottery village on the outskirts of Hanoi, an area renowned for its ceramics production.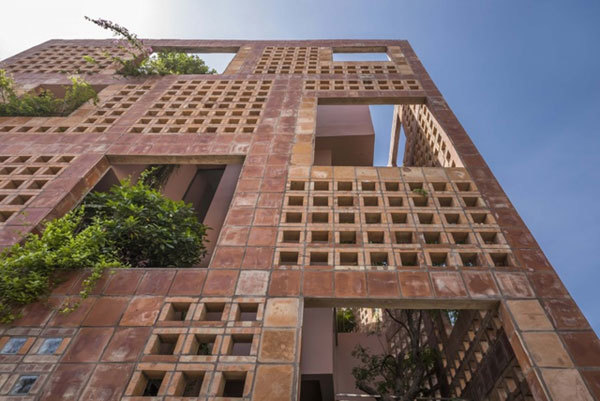 Vietnamese architect Vo Trong Nghia originally designed the house for an affluent artisanal family that produces high-quality ceramic products.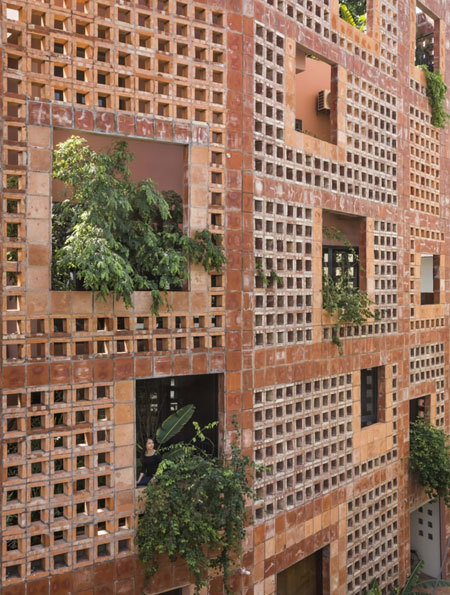 The ceramic cloak protects the house from the sun during the summer and from the harsh wind in the winter, with the holes ensuring that the house still enjoys plenty of natural light.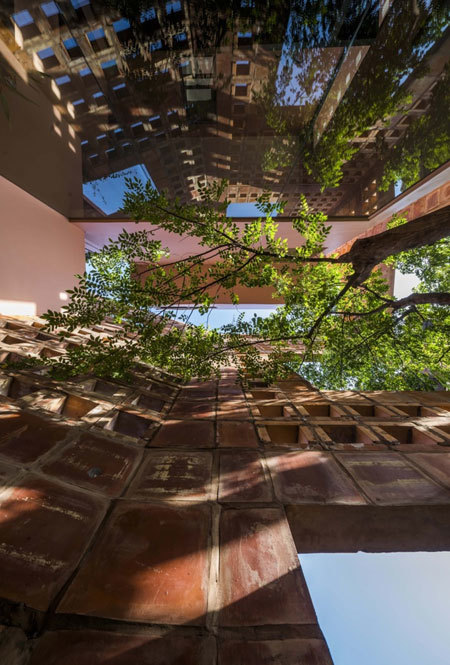 Large gaps allow the trees and plants from the elevated gardens to burst through the terracotta-coloured façade.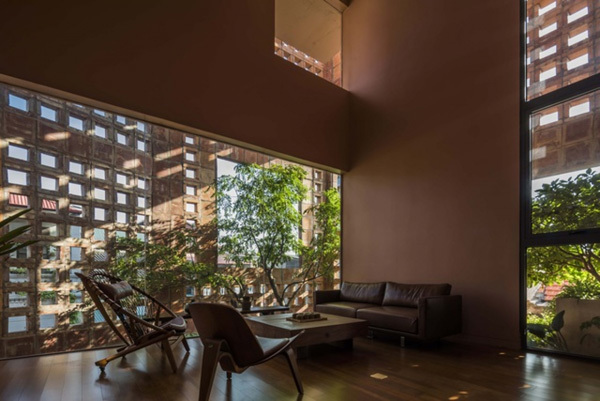 The house is able to accommodate seven people and consists of a kitchen, a living room, five bedrooms, and several airy gardens.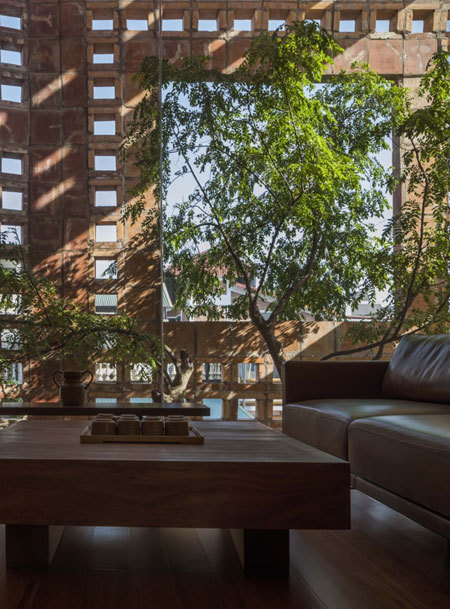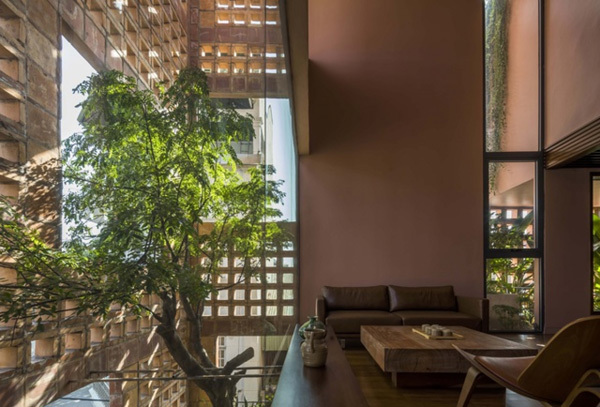 Architect Vo Trong Nghia hopes that the personality and heritage of Bat Trang craft village is evident in the site's architecture. In an effort to do this, he decided to wrap the property in a wall made of perforated red clay ceramic tiles that he commissioned to be produced in the village.
VOV/ Photos: Wallpaper.com

Vietnam's well-known architecture Vo Trong Nghia and his team in VTN Architects have been honoured at the 2020 Design for Asia (DFA) Awards for their project "Stepping Park House" located in Ho Chi Minh City.
VTN Architects was recently handed two prizes at the Dezeen Awards 2019. Le Huong chats with owner Vo Trong Nghia about the prizes and his passions, and on winning the Architect of the Year title.

Three architecture works by HCM City-based VTN Architects recently won prizes at the inaugural LOOP Design Awards.