The Mai House Philharmonic to play at "Spring" concert on March 14 at the Mai House.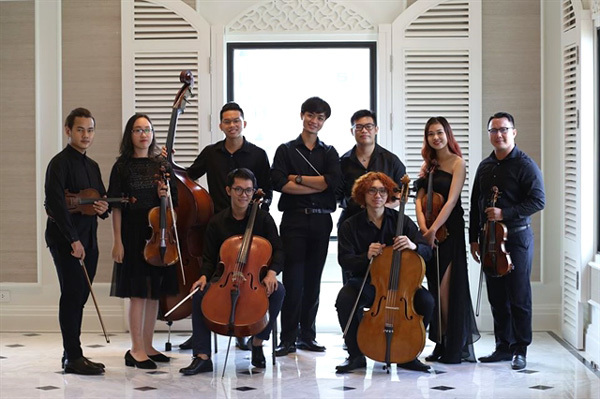 The Mai House Philharmonic will hold a "Spring" concert at Mai House on March 14. — Photo from the group's Facebook page
The programme will include Violin Concerto "Spring/La Primavera" by Vivaldi, Spring Serenade No 13 by Mozart, and Student String Quartet by Joe Hisaishi.
Compositions by Kalinnikov, Monti, Shostakovich, Rachmaninoff, and Piazzolla will be performed as well.
The performances will feature young musicians who studied professional musical instruments and want to share their music with the public.
The programme will begin at 7pm at 1 Ngo Thoi Nhiem Street in District 3.
Participants can register for the concert via maihousephil@gmail.com, or call 0906169649. Entry is free, but a donation of VND300,000 is suggested. — VNS

Salon Saigon will hold the "Beautiful Baroque" concert, a combination of classical music and visual arts, on February 29.
The renowned Paris-based violinist Nguyen Huu Nguyen will lead a concert on March 14 in which the HCMC Ballet, Symphony Orchestra and Opera (HBSO) will present chamber and string orchestra music under the general title of Divertimento.