Young, talented Vietnamese and international artists are showcasing contemporary artworks at the Vincom Center for Contemporary Art (VCCA) in Hanoi.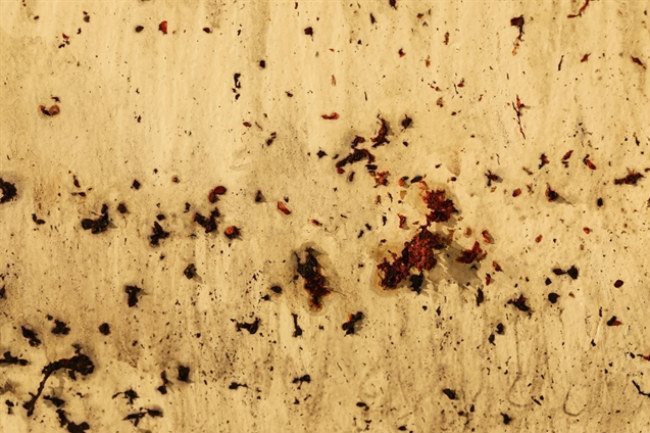 Part of a mural titled "Origin of Color" by Quynh Lam on display at the Foliage 3 exhibition - PHOTO: COURTESY OF ORGANIZER
Foliage 3 is the third exhibition of the "Foliage" series, whose mission is to support, connect and spread art to the public.
The exhibition brings together six emerging Vietnamese artists including Quynh Lam, Phan Anh, Nguyen Van Du, Nguyen Dinh Phuong, Nguyen Van Duy, and Luong Trinh as well as international artists including Tristan Jalleh from Australia and duo Caleb Stein and Andrea Orejarena from the UK and Colombia.
It is co-curated by Mizuki Endo, art director of VCCA, and independent curator Do Tuong Linh.
On display are more than 50 artworks of various mediums such as painting, photography, sculpture, video, and installation. They are the results of a daring experiment on materials and expressions of the artists.
Foliage 3 is the biggest conceptual exhibition of VCCA in 2019, promising to bring about interesting and meaningful conversations, where inspirations blend and pervade.
Specifically, the exhibition does not have a linear route and artworks are hidden inside white cubes. That makes Foliage 3 become an exciting and engaging art journey, where viewers can discover and appreciate each artwork in their own way.
According to curator Do Tuong Linh, Foliage 3 is a vibrant and diversified encounter of the most active and talented contemporary artists.
"We expect the exhibition to offer Hanoi audience a memorable artistic experience," Linh said.
Mizuki Endo said he hopes the exhibition will offer young artists an opportunity to introduce their artworks to the public. "New artworks, plus the fresh concept, will draw new guests. All those factors have been coordinated together to create the core of Vietnamese contemporary art," he added.
The exhibition is open to the public until February 23, 2020. Under the framework of the exhibition, VCCA will hold a talk with four artists Quynh Lam, Phan Anh, Nguyen Van Duy, Nguyen Van Du and the two curators on Saturday, December 21.
Two other artist talks will take place on January 4 and February 15. SGT