The VTV9-Binh Dien International Women's Volleyball Tournament has been forced to be delayed as a result of concerns regarding the increasingly complicated developments surrounding the novel coronavirus (COVID-19).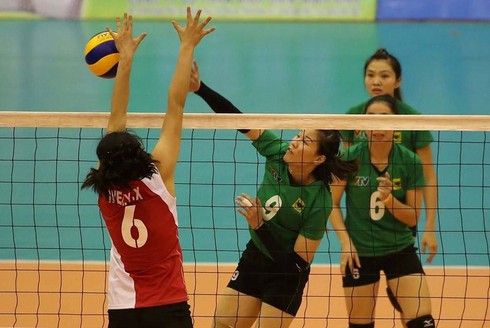 Illustrative image
The international tournament, which was poised to run its 14th version of the annual event, had previously been scheduled to take place in the Central Highland province of Dak Lak between May 16 and 24.
However, the recent nature of developments relating to the COVID-19 epidemic has forced organisers to change the dates, with the schedule ultimately being pushed back to 2021.
Lam Van Tu, head of the organising board, stated that with all preparations for the occasion already being made, the health of the participants and viewers had to be prioritised as a means of protecting the overall well-being of the local community.
The competition organisers have subsequently received the acceptance of foreign invitees from the United States, Canada, Kazakhstan, China, and Japan, all of whom agree with the delay, whilst pledging to keep a close eye on any future developments of the disease before setting a fresh date.
The delay of the VTV9-Binh Dien International Women's Volleyball Tournament comes after another event, the LienVietPostBank International Women's Volleyball Tournament, was postponed due to concerns surrounding the COVID-19. VOV

Activities within this year's annual festival of the Hung Kings' Temple, which falls on April 2, will be cancelled due to the acute respiratory disease caused by the SARS-CoV-2 (COVID-19).

IOC president Thomas Bach says "cancellation" and "postponement" was not mentioned in regards to Tokyo 2020 at Wednesday's board meeting.