A fine arts exchange among the expat community in Da Nang will take place at the Danang Museum of Fine Arts between November 2 and November 10.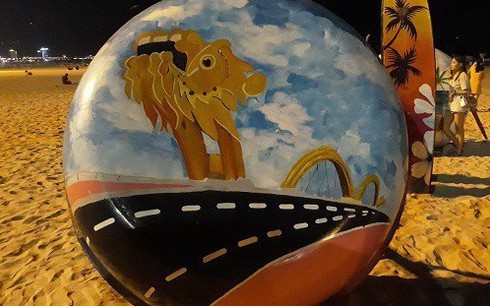 3.jpg

The event is to be co-hosted by the Da Nang Department of Culture and Sports, in collaboration with the Danang Fine Arts Museum and the Workshop Reginae Kitchen Company.
According to a statement issued by the Da Nang Department of Culture and Sports, the arts exchange is to get underway with the aim of strengthening connectivity between Da Nang's local people and the city's expat community.
It is hoped that the occasion will serve to boost the image of Da Nang as a youthful and vibrant destination, whilst simultaneously introducing the public to a range of diverse artistic ideas from across the world.
The highlight of the event will be an exhibition showcasing unique artworks by 19 foreign artists from nine different countries, all of whom either live or work in Da Nang and the surrounding areas.
The show will also host a number of activities for young art lovers, including wall painting and funny face decorating, whilst all attendees will be able to enjoy a number of superb musical performances and food stalls serving delicious local cuisine. VOV