The central province has commenced construction on a memorial park in honour of the Thanh Chiem Palace – the first school of Vietnamese romanised script – in Dien Ban Town.
A design of the memorial park to honour Thanh Chiem Palace and Vietnamese romanized script system. The project will be built in Dien Ban Town in Quang Nam Province. Photo courtesy Dien Ban Town

Vice chairman of the town's people's committee, Nguyen Xuan Ha told Việt Nam News the project will cover 1.85ha with investment of VND100 billion (US$4.4 million).
He said the park, located in Thanh Chiem Village in Dien Phuong Commune, will include the old Thanh Chiêm Palace (1602-1883) – which was a capital of the southern expansion under the Nguyen Dynasty in the 17-18th century.
The reconstruction of the defunct Thanh Chiem Palace, which was recognised as a National Relic in 2017, will be designed as a destination in the world heritage journey between Hoi An and My Son Sanctuary.
Thanh Chiem bastion, the birthplace of Vietnamese script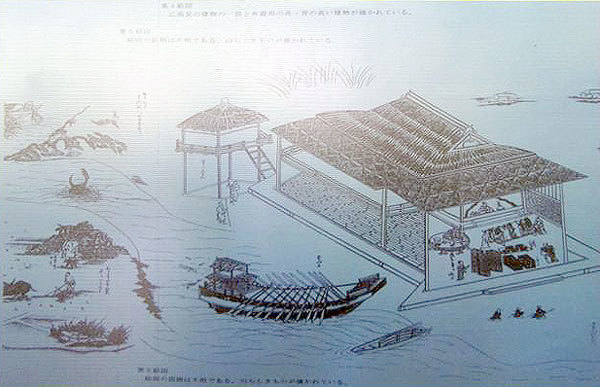 An old painting shows an overal of the former Thanh Chiem Citadel and the Thu Bon River. The area was recognised as the national.relic. VNS Photo Cong Thanh

"It will serve as a destination and a research centre on the Vietnamese romanized script – the modern writing system of the Vietnamese language – and a cultural exchange among international language researchers," Ha said.
"The park will be a place to honour the modern Vietnamese writing system and the priest Francisco de Pina (1585-1625) (the founder of the Vietnamese romanised script), and two students Alexandre De Rhodes and Portuguese Antonio Fonte as well as Vietnamese assistants," he said.
Thanh Chiem Palace is believed to have been built in 1602 by Lord Nguyen Hoang in Can Huc Village and then moved to Thanh Chiem Village (now in Dien Ban Town).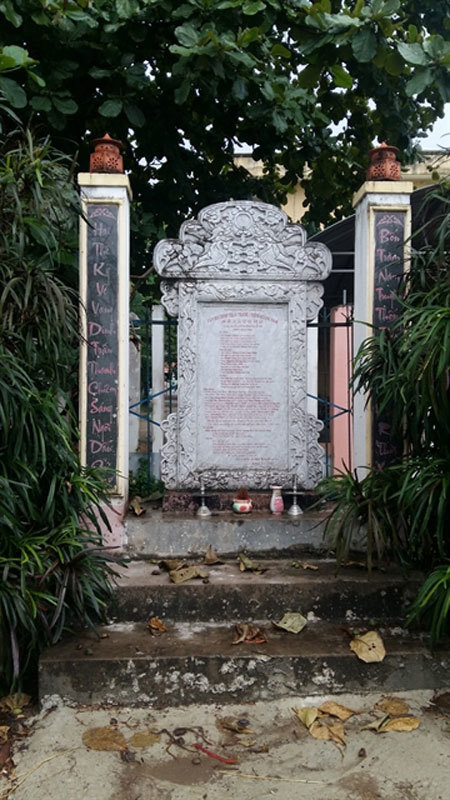 A stone stela notes the location of the former Thanh Chiem Citadel in Dien Phuong Commune of Quang Nam Province. VNS Photo Cong Thanh

Following research by Vietnamese historians in 2016, Francisco de Pina was found to have invented the new method of transcribing the Vietnamese language with a Latin alphabet at Thanh Chiem Palace (1618-21) before Alexandre De Rhodes (1591-1660), a French Jesuit missionary and lexicographer, continued uncompleted research on Francisco de Pina during a move to the north of Vietnam (1635-1645).
The palace played a role as an administrative, cultural and military centre in the south of the country in the 1600s.
Japanese Professor Kikuchi Seiichi from Showa Women's University conducted three archaeological field studies in 1999, 2000 and 2001 using ultrasound to find the position of the large palace.
Meanwhile, the late historian and professor Tran Quoc Vuong identified the location of Thanh Chiem Palace and had mapped it out during an archaeological study.
Artefacts, ceramic jars and fragments found in the 1990s also proved the existence of the old palace.
A church in Dien Phuong Commune in Dien Ban Town still preserves three ancient tombs. — VNS