Vietnamese award-winning documentary Remember: You Are Alive will open the 10th European – Vietnamese Documentary Film Festival on May 31 in Hanoi and HCM City.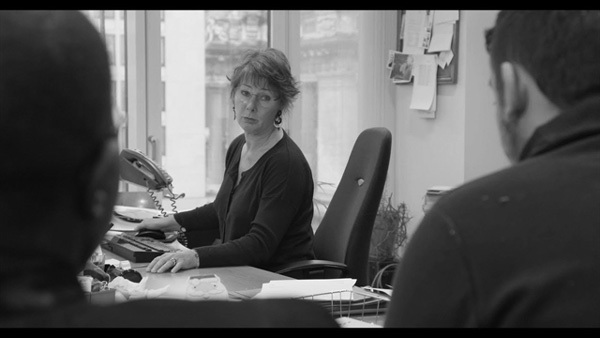 A scene from Belgium documentary So Help Me God. The film will open the 10th European – Vietnamese Documentary Film Festival from May 31 to June 9. Photo youtube.com
Directed by Doan Hong Le, the film won the Goldern Kite Award in 2018 from the Viet Nam Cinema Association for best documentary and best documentary director.
The 27-minute film tells the story of an anonymous rural girl who chooses the right attitude to face the tragedy in her life — cancer. It is a story about love, life and death.
Pham Thi Hue from Quynh Hai Commune in the northern province of Thai Binh discovered she had liver cancer when she was just 16. Her doctor said she had about six months to live, but she managed to fight the disease and lived for another seven years.
During the time she was also awarded a college degree.
The film also focuses on Hue's role in the play Memento Mori — an art community project. The play was performed by cancer patients.
Hue died on April 2 a few days before the film was awarded the Golden Kite Award this year.
The film will be screened at 7pm in Vietnamese with English subtitles at the National Documentary and Scientific Film Studio, 465 Hoang Hoa Tham Street, Hanoi, and Hoa Sen University, 8 Nguyen Van Trang, District 1, HCM City.
The 10th Film Festival was a milestone on the long journey of co-operation between the European Union National Institute for Culture (EUNIC) and Vietnam, according to Trinh Quang Tung, deputy director of the National Documentary and Scientific Film Studio.
"The festival has gained a foothold with audiences thanks to the high number of quality movies we screen," Tung said.
Screening at the opening will also be a Wallonie Brussels film entitled So Help Me God. It is the first feature film based on Strip Tease, a television show from Belgium. For three years, the directors followed judge Anne Gruwez in Brussels during criminal investigations, hearings and visits to crime scenes.
Directed by Jean Libon & Yves Hinant, the film won the Cesar Award and Magritte Award for best documentary.
The 99-minute screening will begin at 7.40pm with Vietnamese subtitles.
The festival will be held from May 31 to June 9 with participants from France, Germany, Britain, Wallonie Bruxelles, Israel, Czech Republic, Sweden, Spain, Denmark and Australia.
Nine other films by Viet Nam Television will also be screened.
Vietnamese filmmakers are trying to exploit the material-rich language of documentary cinema to truly reflect life and human beings.
Also within the framework of the festival, four films by Vietnamese independent filmmakers will be featured in a separate show on June 9.
VNS