A Christmas celebration will take place at Swan Lake Park, Ecopark urban area, on December 22-24 with the participation of 100 Santas and comedian Xuan Bac.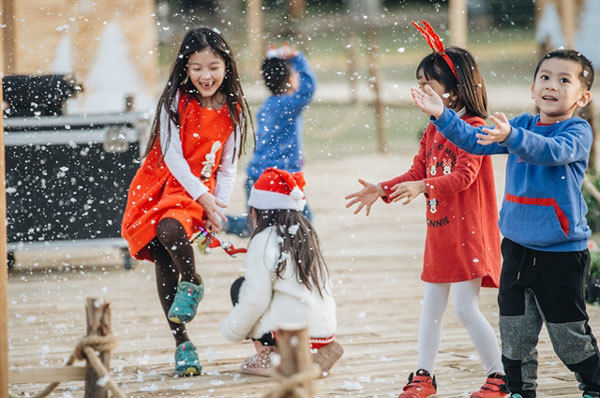 Children play in artificial snow at the Swan Lake Park. — VNS Photos Hoa Nguyen
Located in the northern province of Hung Yen, 15km from the city centre, the Swan Lake Park has been decorated like a village in Northern Europe, with snow made from eco-friendly material, an 8m-high pine tree imported from the US and little wooden houses.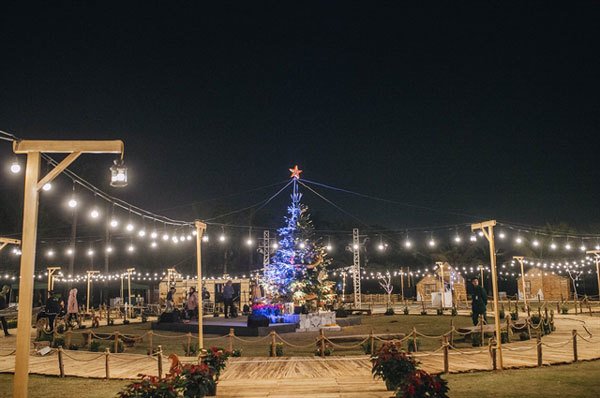 The centre of Swan Lake Park is decorated with an 8m-high pine tree.

A special art performance will take place on the evenings of December 22 and 24. Children will receive gifts from 100 Santas who will perform singing, magic tricks and football kick-ups. Music, food and games will be offered to the participants. — VNS

Many hotels across the country have been beautifully decorated with gorgeous Christmas trees to celebrate Christmas and New Year.

FPT Software on October 31 announced its success in testing self-driving electric vehicles in the Ecopark Urban Area in the northern province of Hung Yen.