Eight out of the 14 Vietnamese football clubs have been licensed to participate in club tournaments organised by the Asian Football Confederation (AFC) in 2020.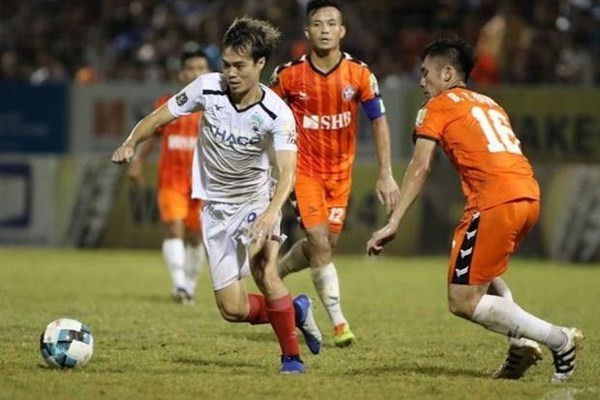 They are Becamex Binh Duong, SHB Da Nang, Ho Chi Minh City, Saigon, Viettel, Than Quang Ninh, Quang Nam and Hoang Anh Gia Lai, the Vietnam Football Federation (VFF) said on October 8, following a meeting of the VFF licensing committee.
This is the first year the VFF has implemented licensing for domestic football clubs on the portal of AFC at http://clas.afc-link.com.
By joining the AFC licensing system, Vietnam aims to direct domestic football clubs towards a sustainable development roadmap.
The AFC Club Licensing is a tool designed for both the development and benchmarking of football clubs.
The "AFC Club Licensing Regulations" is the basic working document incorporating the AFC minimum requirements which should be met by clubs to participate in the AFC Champions League. The system sets out quality standards and procedures by which clubs will be assessed for continual improvement.
The AFC Club Licensing Administrative System (CLAS) is an innovative step by AFC which allows the Member Associations and Clubs to streamline the club licensing procedure by enabling to communicate and monitor the criteria fulfillment process.

V.League 1 champions Hanoi FC have been banned from taking part in both the Asian Football Confederation's Champions League and Cup next season.

Hanoi FC missed out on reaching the AFC Cup final on away goals after a heartbreaking goalless draw against North Korea's April 25 Sports Club (4.25 SC) yesterday.