The People's Committee of Ho Chi Minh City on late March 14 ordered the suspension of operations of local entertainment facilities starting from 6pm on March 15 to March 31 as an effort to curb the spread of the novel coronavirus disease (COVID-19).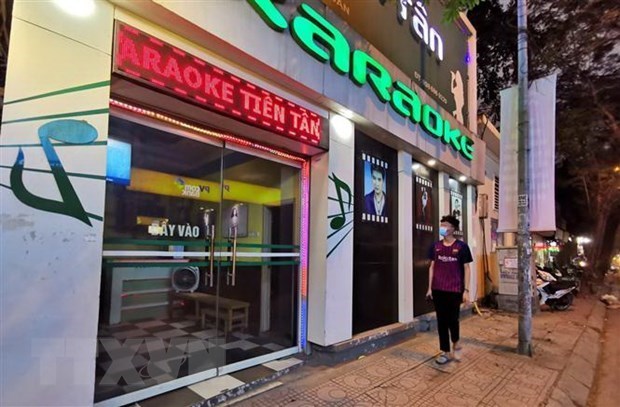 A karaoke bar closes due to COVID-19
The entertainment facilities include cinemas, bars, karaoke bars, massage parlors, game clubs, and beer clubs.
The same day, the city's relevant units sterilised and locked down Blocks A1 and A2 of Hoa Binh Apartment Building in District 10, where an infection case is residing to prevent the novel coronavirus (SARS-CoV-2) from speading.
As of March 15 afternoon, the city recorded seven COVID-19 cases, of whom three were discharged from hospital.
Amid the complicated developments of the disease, the central city of Da Nang also decided to suspend operations of local entertainment facilities from March 15.
The suspension time will last when authorised health agencies announce the disease is controlled or when the Chairperson of the municipal People's Committee removes the request.
Artists fund Covid-19 fight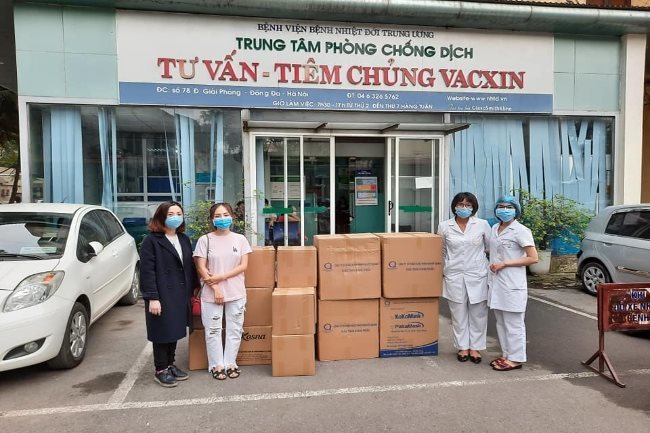 The Central Hospital for Tropical Diseases receives face masks and hand sanitizers from singer Min - PHOTO: MIN'S FACEBOOK
Since March 13, several Vietnamese artists have lent a helping hand to the fight against the fast spreading coronavirus.
Singer Chi Pu has donated VND1 billion to build a negative pressure quarantine room in Hanoi and buy protective gear for health care workers, according to Tuoi Tre Online.
"I have been following the coronavirus situation. I know that the Government and relevant agencies are trying their best to prevent the spread of the coronavirus. It's time for me and other citizens to help fight the pandemic," the singer said.
The Central Hospital for Tropical Diseases said on March 13 that singer Min had donated 10,000 face masks and 500 hand sanitizer bottles. The aid was given directly to the hospital by Nguyen Thanh Huyen, the representative of Min.
"Hospitals are facing a shortage of human resources, face masks and hand sanitizers, so we'd better provide some relief. I will continue to do what I can to help. Vietnam fighting!" she wrote on her Facebook.
Singer Ha Anh Tuan, director Cao Trung Hieu, and producer Minh Hoang have donated a negative pressure quarantine room imported from Germany to each of Hanoi, HCMC and Quang Ninh. Each room is priced at VND650 million.
The project is supported by doctor Nguyen Ngoc Son and German expert Rob De Zwart.
"This is what I have to do and most importantly I can contribute to the country's fight against coronavirus," Ha Anh Tuan said. SGT/VNA/VNN

Historical and cultural relic sites as wells as tourist destinations in Hanoi are temporarily closed for disinfection in an attempt to prevent further spread of COVID-19.

The organisers of the V.League 1 have announced the first round of fixtures next weekend will take place behind closed doors.