Three talented artists from Hanoi are introducing their paintings depicting the country's landscapes of four seasons at a group exhibition in HCMC.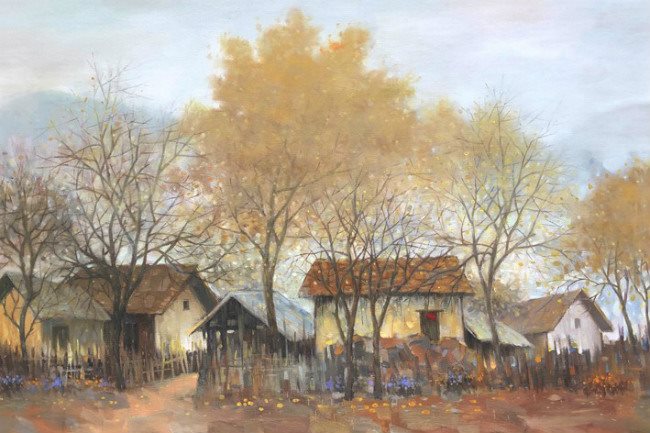 Van Duc's paintings depict beautiful landscapes of four seasons in the mountainous northern province of Ha Giang. His paintings are full of apricot, plum and peach blossoms, forests, rooftops flickering in the romantic foggy atmosphere - PHOTOS: COURTESY OF ORGANIZER
The "Transitional Season" exhibition at Apricot Gallery in District 1 showcases 35 oil paintings by Nguyen Van Duc, Le Tran Hau Anh and Nguyen Nhat Dung.
The trio have jointly organized several other group exhibitions, while each of them has taken part in various exhibitions in Vietnam and other countries such as Singapore, Japan, Australia, the Netherlands, and the U.S.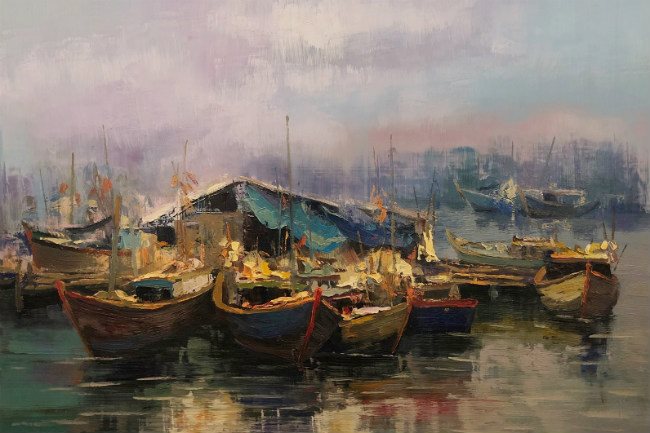 Nhat Dung brings to the exhibition vivid paintings of boats and estuaries. The painter said he is inspired by change of weather and colors of sunset in different estuaries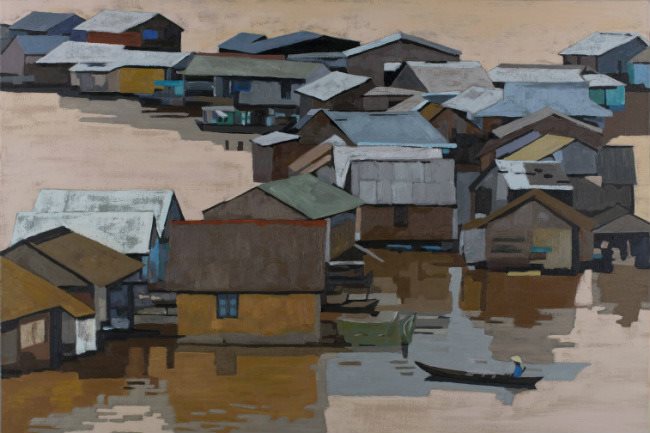 Hau Anh's paintings impress viewers with the romantic images of scenery reflecting on water surface. Though born in the north, the artist has created many paintings of southern river landscapes
SGT