Hoang Anh Gia Lai FC signed Vietnamese-American player Steven Dang on a one-year contract, the club announced yesterday.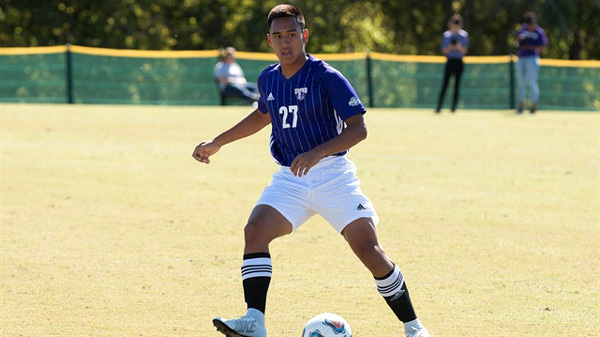 Steven Dang will play for Hoang Anh Gia Lai in the 2020 season. Photo goal.com
Defender Dang, 23, was signed after a one-week trial with the team.
Dang was born in the US with Vietnamese parents who are currently living in Texas.
Before coming to Vietnam, Dang played four years for the University of Mary Hardin-Baylor where he studied nursing.
Despite being a defender, 1.83m-tall Dang scored 12 goals and recorded four assists.
"Both my parents grew up in Vietnam and it's my homeland," Dang said. "So, I decided why not check out where my roots came from and learn about my culture. Along with that, I can play the sport I love."
Prior to Dang, Hoang Anh Gia Lai also signed a two-year deal with Serbian defender Damir Memovic.
VNS