Hoang Thuy, Vietnamese representative at Miss Universe 2019, is currently working with a panel of judges to consider which of the three national costume entries she will wear during the upcoming beauty pageant.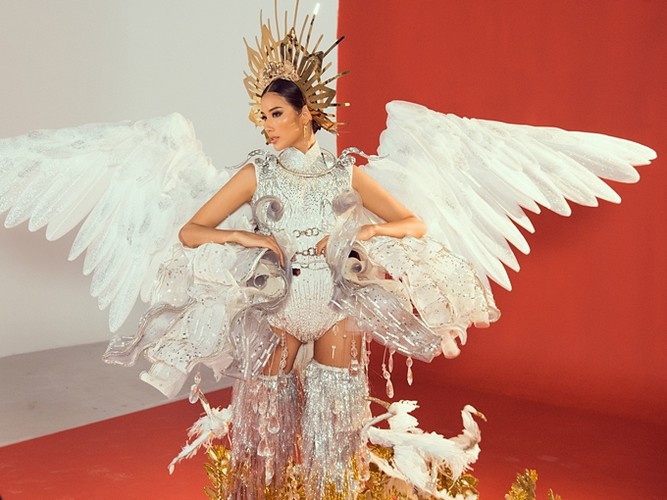 The first of the three outfits is named Con Co, known as crane in English, and has been created by designer Nguyen Duc Liem.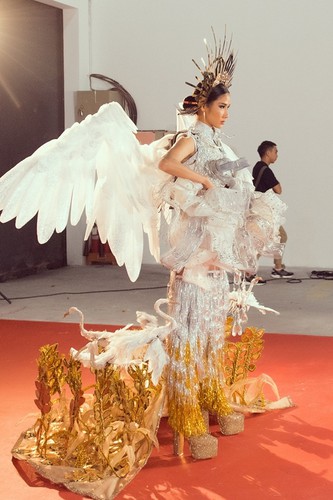 Despite the outfit's charms, the tail of the design, which features storks in fields of rice, makes it difficult for the Vietnamese beauty to confidently walk whilst on stage.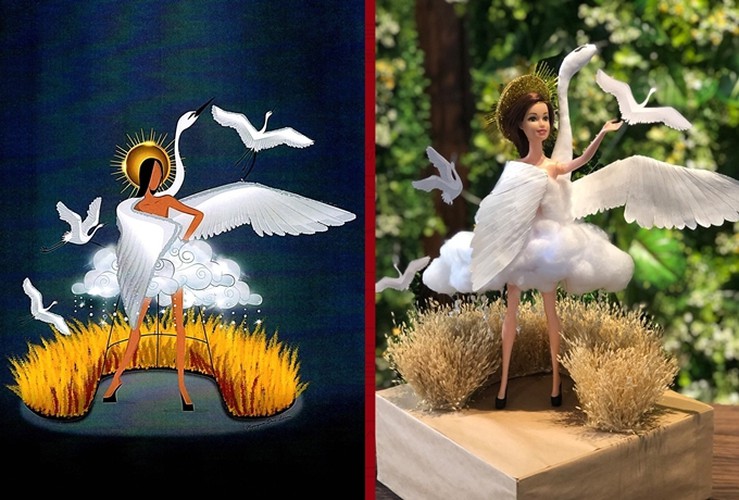 A drawing of the design alongside a model of how the piece should look.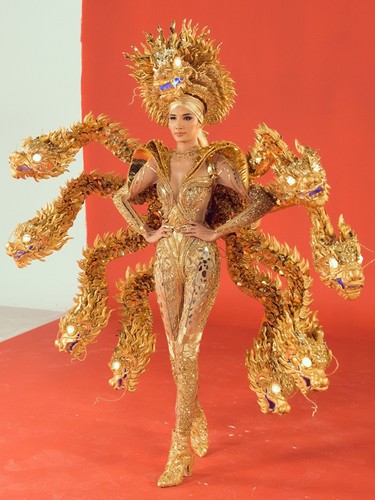 The second choice is known as "Vung Dat Chin Rong" and is by designer Hoang Huu Kha.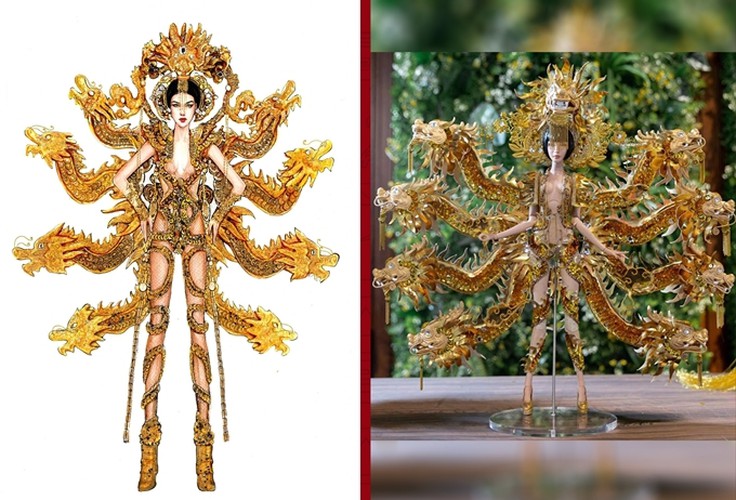 Dragons feature heavily throughout the design.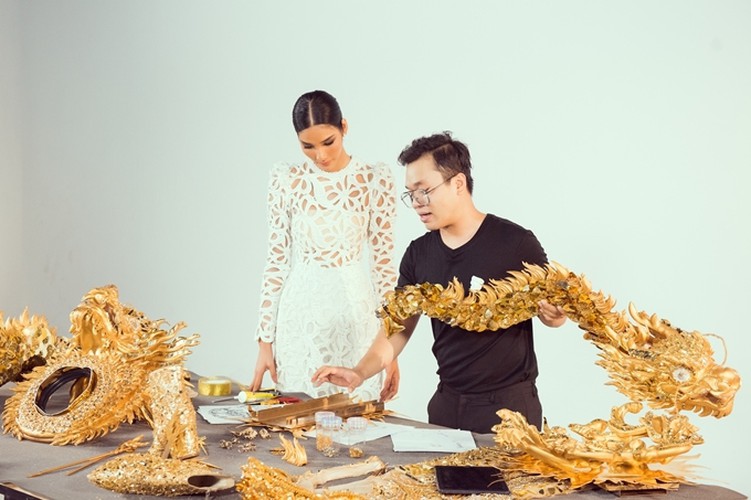 Feedback from Hoang Thuy suggests that the outfit, which weighs approximately 30kg, is too heavy for her to wear whilst performing.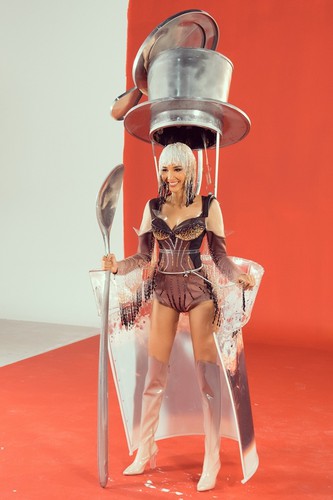 The final outfit is titled Ca Phe Phin Sua Da and has been created by designer Nguyen Minh Duc.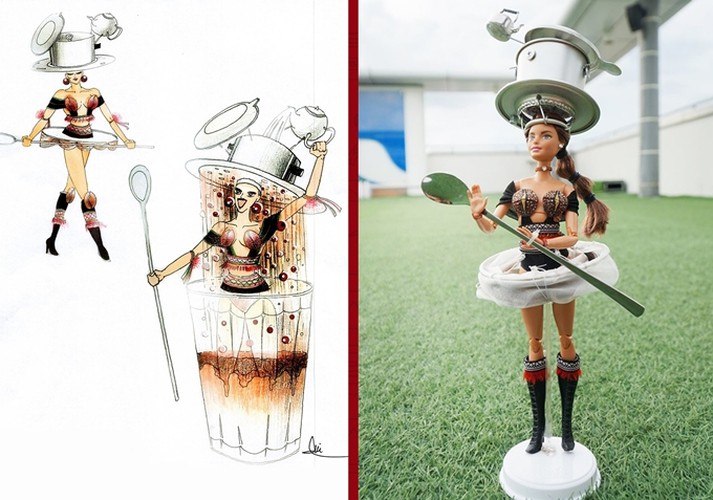 The design pays tribute to one of the most popular beverages of the Vietnamese people.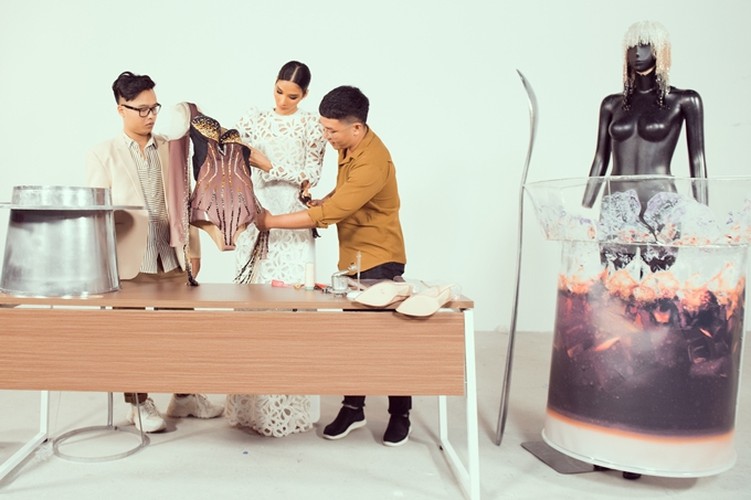 Alongside a number of judges, Hoang Thuy will have to select the most suitable national costume which she will wear during her participation in Miss Universe 2019.
Ngoisao/VOV

Hoang Thuy, Vietnam's representative in the upcoming Miss Universe 2019 pageant, has been listed on the rankings of several prestigious global beauty websites ahead of the start of the pageant.

Missosology, the world's leading magazine on beauty pageants, has listed Hoang Thuy, the Vietnamese representative at the upcoming Miss Universe 2019 pageant, among its most followed contestants, as of July 30, 2019.