Two female artists will introduce their art in two installation exhibitions in HCM City.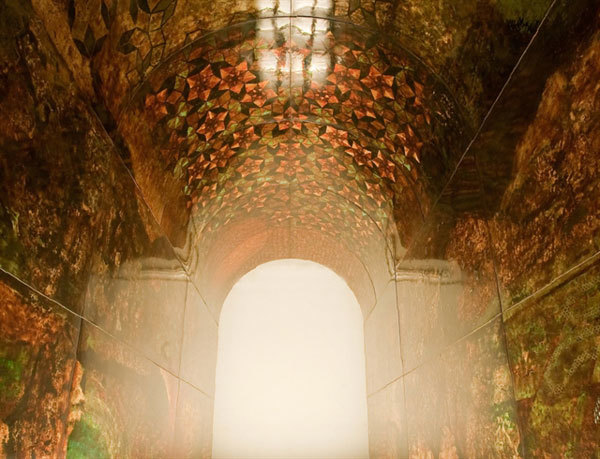 Vietnamese-American artist Oanh Phi Phi's art will be displayed at Giao Diện (Interface), a installation showcase of lacquer, light and moving images at The Factory Contemporary Arts in HCM City. Photo courtesy of the organisers
Giao Diện (Interface), a showcase of two large lacquer paintings, will be displayed at The Factory Contemporary Arts Centre.
Vietnamese-American artist Oanh Phi Phi is a professional oil painter but she has used lacquer to express her feelings in this event.
She has more than 15 years of experience working with lacquer. Her art combines lacquer, light and movement.
Depending on the texture of the paint and how the light is used, the Giao Diện exhibit will create different effects.
Through many layers created with the unique technique of lacquer, Phi has created an impressionist and pointillist style.
"I try to break down the perceptive limits of lacquer or sơn mài, a type of art with many conventions and complications, from traditional to contemporary fine arts," said Oanh, who studied
Vietnamese traditional lacquer painting in Hanoi in 2004 on a Fulbright Scholarship.
"I want lacquer to become a medium of 'newness', a material with deep haptic qualities that is very close to the contemporary digital world of multiple dimensions and sensorial light refractions."
Another exhibition, Cuộc Hôn Nhân Này (My Marriage), by female artist Vo Thuy Tien will also take place at The Factory Contemporary Arts Centre.
The event displays photographs, sculptures and moving images of human life. It features the artist's personal life and explores ideas about love, marriage, motherhood, domesticity and family issues.
Born in Phan Thiet, Tiên received a BA in Fine Arts from the HCM City University of Architecture. She has had solo and group exhibitions in Milan and HCM City.
A visual artist and writer, she works predominantly with photography in addition to storytelling, illustration and the moving image.
In 2017, she published her first children's book, The Alphabet I Found in Mom's Kitchen.
The event is part of Materialize, a cultural and art programme launched this year that aims to provide Vietnamese artists with opportunities to create and exhibit their art.
The programme is still open for application to young artists.
Both events, Giao Diện and Cuộc Hôn Nhân Này, will open on May 10 in 15 Nguyen U Di Street in District 2. Free entrance.
Artist Oanh will talk about her art at 4pm on May 11 at the exhibition. Art director Zoe Butt of The Factory Contemporary Arts Centre will also be there.
VNS