The Japan Foundation Center for Cultural Exchange in Vietnam, in cooperation with the Embassy of Japan in Vietnam, will organize an exhibition of Japan's martial arts in HCMC from November 8 to 24.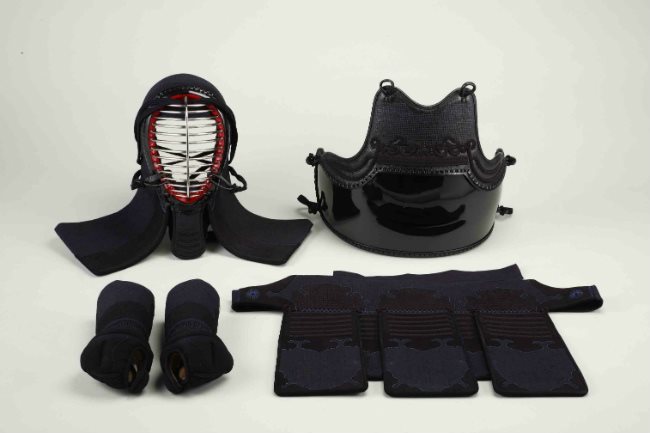 Protective gear used in budo - PHOTO: COURTESY OF ORGANIZER
The "Spirit of Budo: The History of Japan's Martial Arts" exhibition at the HCMC Museum's Exhibition House will walk visitors through the brief history of Japanese martial arts, from battlefield combat techniques (bujutsu) to popular sports or physical exercise tempering body and spirit (budo).
The exhibition consists of two parts. The first part showcases reproductions and originals of historical weapons such as bows and arrows, suits of armor, and helmets, and the development of and changes in Japanese martial arts from the eighth to 19th centuries.
The second part deals with the reorganization of bujutsu to budo in the 19th and 20th centuries, and how the spirit of martial arts remains inherent in the daily lives of the Japanese people.
Nine budo associations are also introduced, as are clothes and tools such as bamboo swords, protectors, and bows and arrows currently used by players and students.
For over a millennium, Japan's unique martial culture of bujutsu and budo continued to evolve from "take life" to "give life". They changed the suffix from "jutsu" to "do", in which practitioners are encouraged to temper their bodies and spirits. After World War Two, the budo arts were reassessed and have spread throughout the world. SGT
Vu Yen

'The Spirit of Budo: The History of Japan's Martial Arts' exhibition takes place from October 11 to 25 at the Vietnam Fine Art Museum in Hanoi.