Le Quang Liem missed the chance to win the ongoing Belt and Road China Hunan International Chess Open 2019 after suffering a loss at the hands of Zeng Chongsheng of China during his eighth fixture on August 5.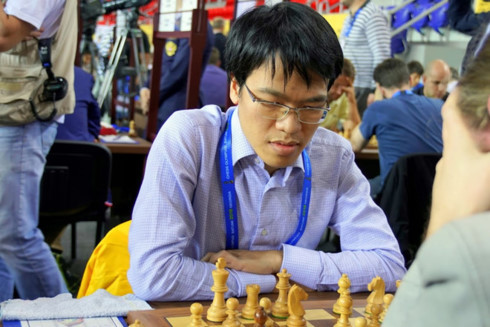 Vietnamese chess player Le Quang Liem
Liem, Elo rating 2713, was in poor form and allowed his Chinese rival to win after 38 moves.
This represents Liem's first loss of the tournament after previously recording six draws and one win.
He has earned a total of four points and is currently ranked 44th.
Following the bad result, Liem missed his chance to compete for the championship title and will face a number of hurdles to make the tournament's top 10 as his points total remains less than that of other leading players.
Elsewhere, talented Vietnamese chess player Nguyen Ngoc Truong Son, Elo rating 2636, held number one seed Wei Yi of China, Elo rating 2737, to a draw in his eighth match of the competition.
After eight matches played, Son has earned five points, leaving him ranked ninth.
He will still have the opportunity to promote his ranking, providing he beats Zhou Jianchao of China, Elo rating 2608, in his last match. VOV