A team of Vietnamese martial artists have secured a number of medals including seven golds, eight silvers, and six bronze medals at the first World Beach Pencak Silat Championship 2019 which recently concluded in Thailand.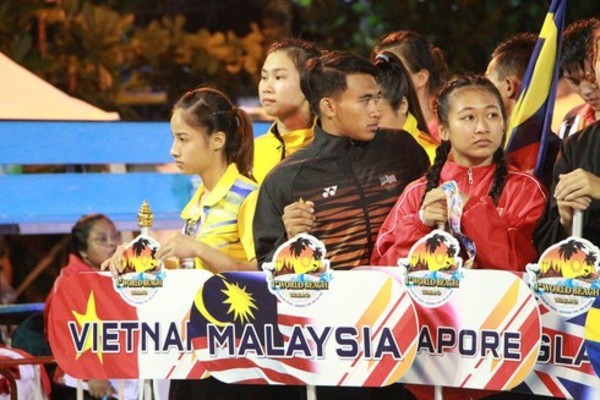 The athletes from the nation successfully brought home six gold medals in combat events in a range of different categories including the women's under 50kg, the women's under 70kg, the men's under 55kg, the men's under 80kg, the men's under 85kg, and the men's over 85kg.
The Vietnamese team made up of Hanoians Nguyen Thi Thu Ha, Nguyen Thi Huyen, and Vuong Thi Binh also won a gold medal in the performance event. 
The first World Beach Pencak Silat Championship 2019 took place in Thailand from September 30 to October 4. The competition was held to provide greater opportunities for competitors to gain experience and prepare for the upcoming Asian Games.
The tournament saw the participation of martial artists from 35 countries worldwide as they competed for 26 sets of medals in both combat and performance events.