Vietnamese billiards players Mai Minh Cam, world No.23, and Do Nguyen Trung Hau, world No.44, have qualified for the third qualification round of the Billiards World Cup, which is currently underway in Portugal.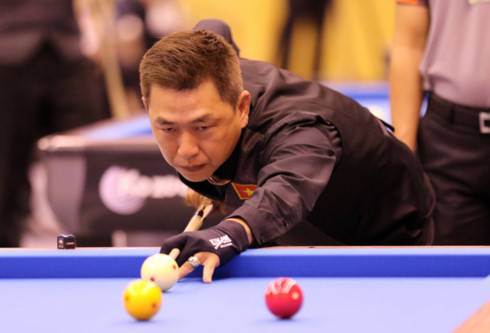 Vietnamese billiards player Mai Minh Cam 
The pair will compete against the 32 strongest billiards players in the tournament, including Tran Quyet Chien, world No.8, Nguyen Quoc Nguyen, world No.18, and Ngo Dinh Nai, world No.24.
Minh Cam was able to beat Jerome Barbeillon of France, world No. 94, and Javier Palazon of Spain, world No.22, to finish the group in first place.
Elsewhere Trung Hau beat Martin Horn of Germany, world No.12, and David Pennor of Sweden, world No.65, to progress to the next round.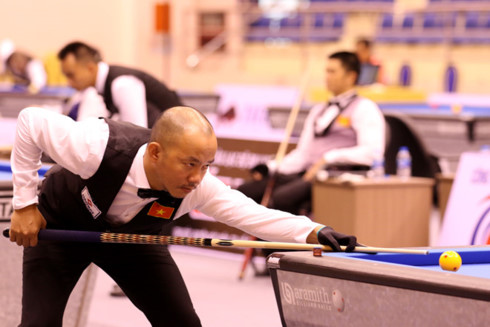 World No.44 Do Nguyen Trung Hau 
Duong Anh Vu, world No.35, endured a poor performance and was subsequently eliminated from the tournament.
As a result of the draw, Chien has been placed in Group C along with Daniel Sanchez of Spain, world No.21, Heo Jung Han, world No.13, and Choi Sung-Won, world No.15, of the Republic of Korea (RoK).
Dinh Nai will compete in Group D along with Semih Sayginer of Turkey, world No.3, Lutfi Cenet of Turkey, world No.30, and Kim Haeng Jik of the RoK, world No.17.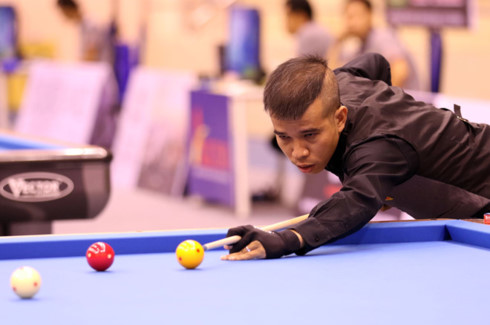 Vietnamese billiards player Tran Quyet Chien 
Meanwhile, Nguyen's rivals in Group F will be Tayfun Tasdemir of Turkey, world No.5, Dion Nelin, world No. 29, and Thomas Andersen, world No.55, of Denmark.
Minh Cam will compete against Marco Zanetti of Italy, world No.6, Murat Naci Coklu of Turkey, world No.10, and Jozel Philipoom of Germany in Group H. Trung Hau will meet Cho Jae Ho of the RoK, world No.7, Jeremy Bury of France, world No.11, and Robinson Morales of Colombia, world No.27, in Group G. VOV