Vietnam has many local and national museums, but their displays and exhibitions struggle to attract viewers.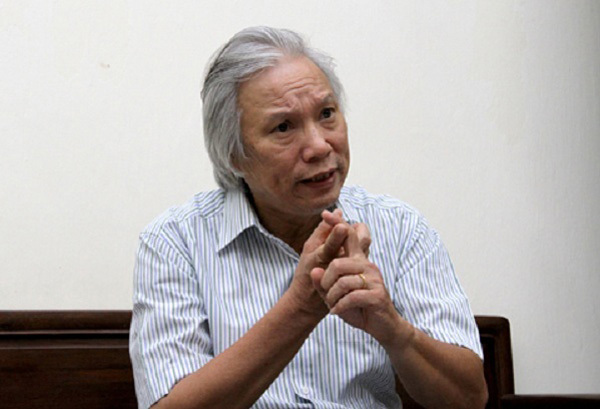 Associate Professor and Doctor Nguyen Van Huy. Photo tiasang.com.vn
Associate Professor and Doctor Nguyen Van Huy, former director of the Vietnam Museum of Ethnology, has made efforts to develop the museum, which attracts 500,000 visitors annually.
He is currently deputy director of the Vietnam Cultural Heritage Association's Centre for Cultural Heritage Research and Promotion.
Reporter Mai Nguyen of Nhân Dân Cuối Tuần (People's Weekend) spoke with Huy about Vietnamese museums.
How do you define a successful museum?
First, a successful museum must attract many visitors. The second is a good display meeting international and regional standards and contemporary aesthetic criterion.
In Vietnam, some museums have performed well such as the Vietnam Museum of Ethnology, Dak Lak Museum, the Vietnamese Women's Museum and the War Remnants Museum.
These museums are informative and accessible to the public in a modern way.
The National Museum of History has a very valuable collection but it has few visitors. The collection has many precious artefacts from past to present, but promoting the value of the collection is incomplete.
It's struggling even though it is located in the centre of Hanoi. This is regretful.
According to the recently approved cultural development plan, many local museums have been built. But these museums haven't actively held displays. Could you explain why?
The plan mentions museum development but not documentation of the process to organise displays. This is the responsibility of the Ministry of Culture, Sport and Tourism's Cultural Heritage Department.
Health care has medical guideline and teaching has a curriculum. Museums lack the process to organise displays and criteria for display content, information provision and how to display.
Every year, local and national museums have exhibitions. But evaluating exhibitions is difficult.
Specific requirements are needed to create a good display system.
How should displays be evaluated?
At present, no one reviews museum displays. I have said many times, we have literary critics and art critics to appreciate creativity in these fields. But museums don't have critics.
We seriously lack a forum about museum display. Museums don't have development motivation. Evaluation and criticism of the displays are necessary to point out achievements and issues. This will promote the museum development.
That is not to mention investors who pour money into museums for displays. Nor do these investors need to assess whether the displays are effective.
There are no independent reviewers and museums write their own reports. The displays and exhibitions are made according to the plan with State funds. No one cares about the quality.
What do museums need to do to create a good display?
Museums mostly display antiques with poor captions. These displays do not require much money. Professional museum display is very different. These displays have science, aesthetics and technology.
These factors decide the quality of a museum. Many people still think museums display antiques only. This makes the museum low quality.
To have a good display of antiques, museums need to research the contribution of antiques to historical, cultural and fine arts development.
Is it necessary to have museum critics?
Yes, it is. But who can be a museum critic? I think the lecturers from colleges and universities which have museum departments or experts at museums.
Unfortunately, lecturers do not have experience because they are not allowed to participate in museum activities. They are theoretical and academic with backward teaching methods.
They are progressing but still do not meet the demand of development speed.
Whilst experts at museums dare not comment because they think their colleagues don't want to get criticised.
So, we badly need independent museum critics who will help promote the development of museums. VNS

Vietnam Fine Arts Museum is home to a large unique collections of art treasures dating from the prehistorical period through feudal dynasties to the modern era.

Doctor Nguyen Duc Loc, head of the Social Life Research Institute, has recently launched a new project entitled 'Museum-Book' to promote museum activities.