The national costume which Ngoc Chau, Vietnam's representative at Miss Supranational 2019, will wear in the pageant has been officially unveiled by local designer Le Long Dung.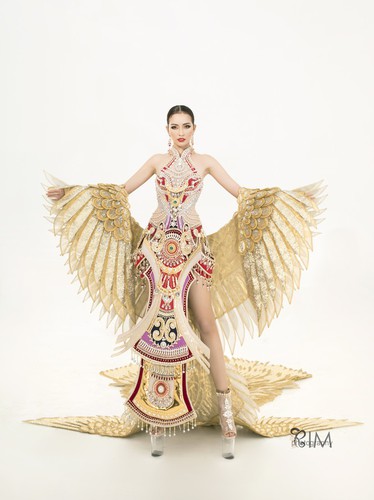 The design has been named "Lac Vu" and draws inspiration from Champa sculptures of a Tra Kieu Dancer, and Lac bird, a legendry type of bird that is only found in stories.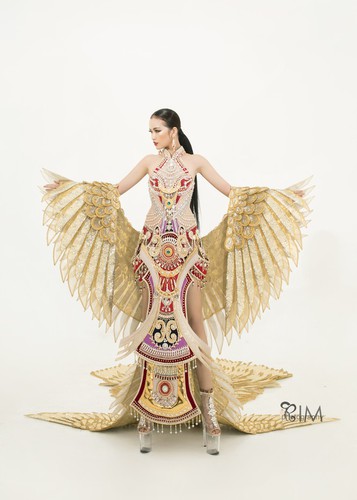 The Bronze Drum, a sacred symbol among Vietnamese people, features an image of Chim Lac.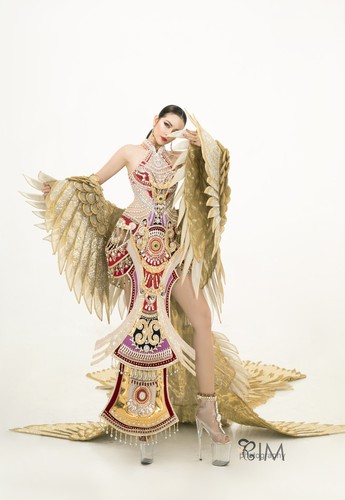 In total, the national costume is five metres in length and features a tail which trails behind the piece for 1.8 metres.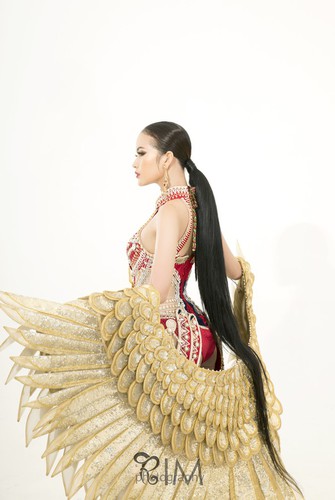 According to designer Long Dung the outfit has been assembled by fitting together over 10,000 separate pieces.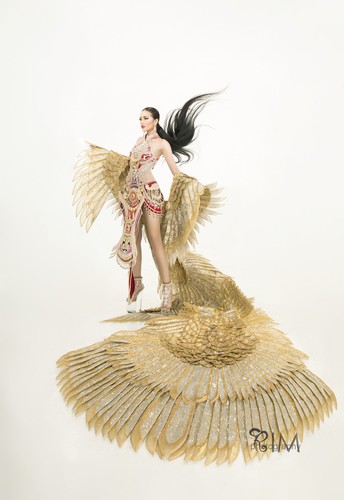 After initially posting an image of the national costume online, Long Dung received plenty of compliments regarding its overall quality and elegant design from the public.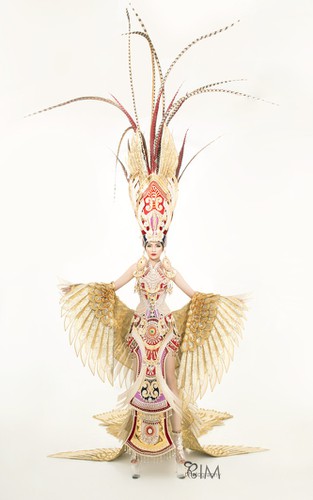 Ngoc Chau says she was overwhelmed by the beauty of the outfit upon seeing it.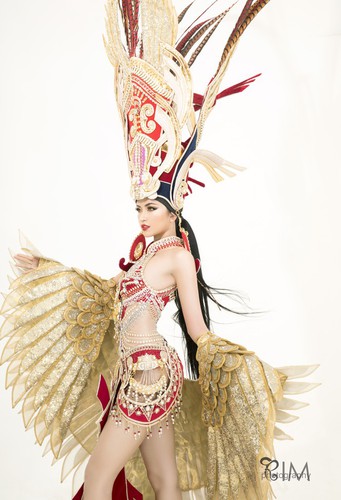 Ahead of the national costume segment the beauty states that she will put in her best efforts in order to achieve a strong result during the pageant.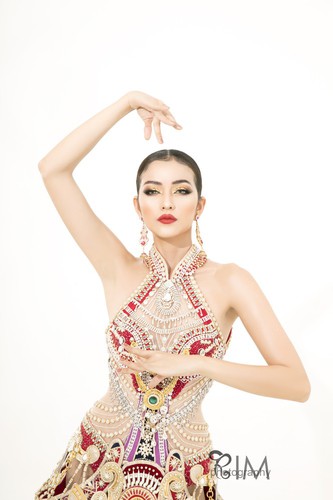 Born in 1994, Chau stands at 1.74 metres tall and measures 80-60-90.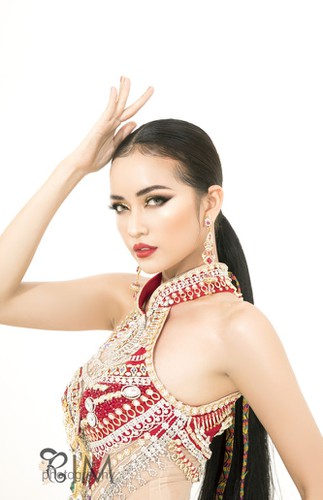 During Miss Supranational Vietnam 2018, she left a positive impression on both the judges and other contestants. Indeed, her charismatic charm saw her win the hearts of many people during her participation. Along with this, she had previously won Vietnam's Next Top Model back in 2016.
Tienphong/VOV

Ngoc Chau, Vietnam's representative at Miss Supranational 2019, joined with 80 other contestants as she took part in a sashing ceremony as part of the beauty pageant in Poland on November 20.

Ngoc Chau and Tran Manh Khang have been selected as the Vietnamese representatives at the Miss/Mr Supranational 2019 pageant, which is scheduled to get underway in Poland from November 18 to December 6.