The Ministry of Culture, Sports and Tourism met on Monday to discuss the controversy about the new movie rating C-21 for movies to be added to the draft Law on Cinema.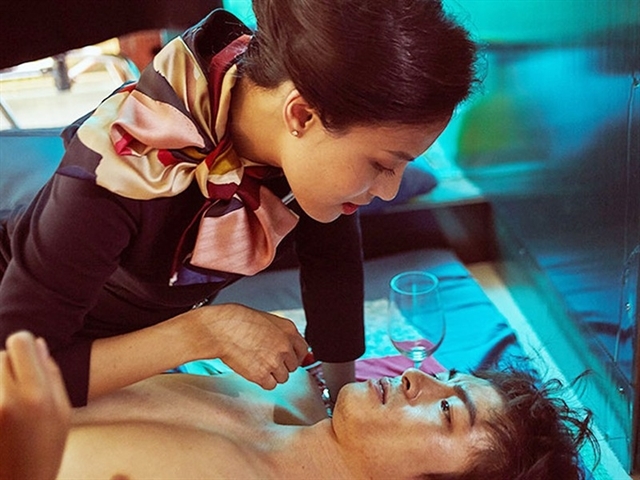 A scene cut from the Chàng Dâng Cá, Nàng Ăn Hoa (He Serves Fish, She Eats Flower) directed by Phan Dang Di. The movie were rated C-21 on HBO Asia. With the new movie rating C-21, filmmakers will be able to include more violent and sensitive scenes in their movies.
According to the ministry's Cinematography Department, C-21 is a rating for movies that are not suitable for viewers under the age of 21.
Vi Kien Thanh, director of the Cinematography Department, said at the meeting that the C-21 age rating would allow movies to contain higher levels of violence and sensitive scenes than the current C-18 rating.
This would help filmmakers promote their creativity within the framework of the law, Thanh said.
In Article 27 on age ratings for movies, the revised draft Law on Cinema introduces new age rating levels.
The C-13 and C-16 ratings would prohibit children under 13 and 16, respectively. The PG rating, which is a new rating in Viet Nam, would allow children under 13 to watch C-13 movies with their parent or guardian.
Most of the participants at the meeting, especially filmmakers, agreed with the new rating levels.
Producer and actor Truong Ngoc Anh said that she supports the new C-21 rating because it would allow filmmakers to be more creative in their products.
Director Phan Dang Di agreed, saying that there should be a C-21 rating for Vietnamese films so that independent filmmakers can make movies about more diverse topics.
However, cinema representatives did not agree with the new rating, saying it would affect cinemas' sales as they would lose guests aged 18 to 20 for a C21-rated movie.
They said that the C-21 rating should be removed from the law, since it is similar to C-18.
Lee Jin Sung, CEO of Lotte Entertainment Vietnam, said that it was difficult to distinguish between C-21 and C-18-rated movies, so it would be possible to use the C-21 regulations for the current C-18 level, and just remove the C-21 rating.
After many consultations, the Law on Cinema has been revised nationwide for the third time. It will be submitted to the Government next year. VNS

The effort to block websites providing noncopyrighted movies has brought initial success, but after one website 'dies', another website often arises.