Thach Kim Tuan, Vietnam's medal hope in men's weightlifting event at Olympic Tokyo 2020, has failed to perform at his best on July 25.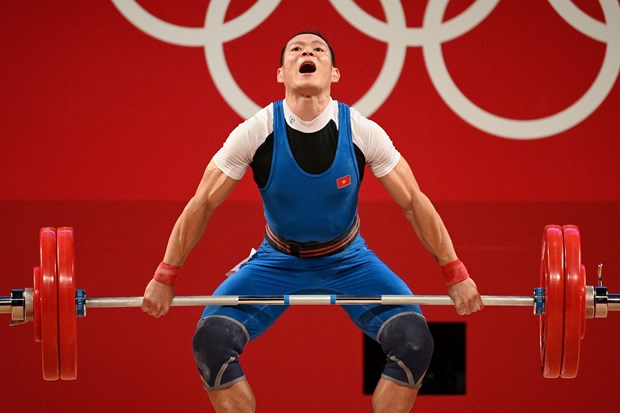 Weightlifter Thach Kim Tuan competes at Tokyo 2020 Olympics on July 25
Contesting in the 61-kg category, Tuan failed in his first attempt at snatch of 126kg and succeeded at the second attempt. However, when the weight was raised to 130kg, he could not make it, and had to settle at the 8th place with 126kg.
In the clean and jerk lift, Tuan failed the first two attempts of 150kg. In his third attempt, when the weight was increased to 153, his performance was rejected by two judges, leaving him without any points.

The second Vietnamese athlete competing in the afternoon of July 25 was boxer Nguyen Thi Tam. She was defeated 2-3 by Stoyka Krasteva of Bulgaria. This is the first time Vietnamese female boxing has had a representative at the Olympic Games.
In the morning the same day, Vietnamese athletes were also not successful in their competition in rowing and judo.
Later on the day, badminton player Nguyen Tien Minh will play Anders Antonsen of Denmark in the group match of badminton's men's single. /.
Source: VNA