Para-swimmer Trinh Thi Bich Nhu will be the first Vietnamese competitor to perform at the Tokyo 2020 Paralympic Games as she is set to participate in the women's 50m freestyle S6 preliminary round at the Tokyo Aquatics Centre on August 25.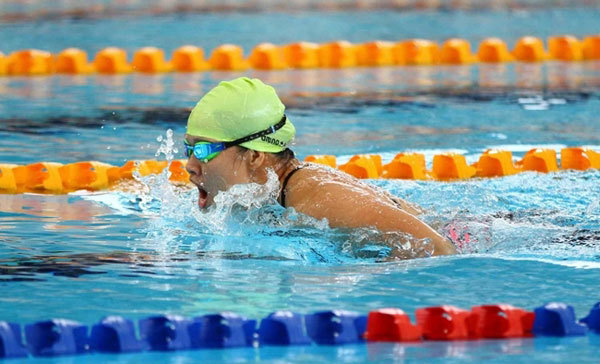 Vietnamese para-swimmer Trinh Thi Bich Nhu.
Vietnam is sending a 15-strong contingent to Japan for the world's largest multisport event for para-athletes, with seven medal contenders including Le Van Cong and Chau Hoang Tuyet Loan (powerlifting), Cao Ngoc Hung and Nguyen Thi Hai (para athletics), and Trinh Thi Bich Nhu, Vo Thanh Tung and Do Thanh Hai (para swimming).
Immediately after Trinh Thi Bich Nhu kickstart her Paralympic campaign on Wednesday morning, her teammate Vo Thanh Tung will also enter his competition in the men's 200m freestyle S5 prelims.
If successful in swimming through the preliminaries, the Vietnamese athletes will compete in the final events later that same day.
Vo Thanh Tung earned a silver medal for Vietnam in the men's 50m freestyle S5 category at the 2016 Paralympics in Rio. Among Vietnam's seven medal contenders at Tokyo 2020, he will feature in the most categories, namely the 100m freestyle S5 (Aug. 26), 50m butterfly S5 (Aug. 27), 50m backstroke S5 (Aug. 30), and 50m freestyle S5 (Sep. 1), in addition to the 200m freestyle S5 as mentioned above.
Alongside the 50m freestyle S6, Trinh Thi Bich Nhu will also battle it out in the 200m medley SM6 (Aug. 26), 100m breaststroke SB5 (Aug. 28) and 50m butterfly S6 (Aug. 30).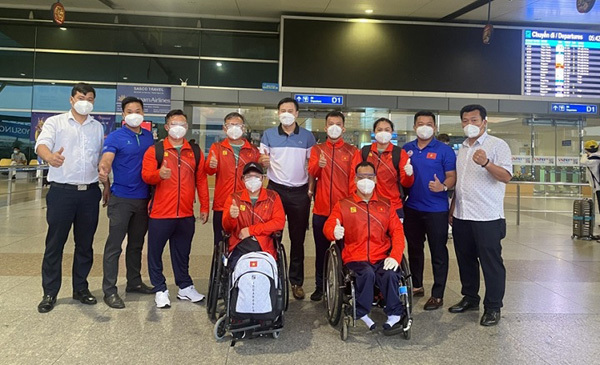 The Vietnamese Paralympic contingent arrive in Tokyo with the goal of bringing home medals.
The remaining swimmer, Do Thanh Hai, will represent Vietnam in the men's 100m breaststroke SB5 on Aug. 28, his sole event at Tokyo 2020.
Vietnamese powerlifters will commence their Tokyo 2020 campaign on Aug. 26-27, with Le Van Cong, who smashed his way to Vietnam's first-ever Paralympic gold five years ago, to hunt for the men's 49kg title on Aug. 26, while Chau Hoang Tuyet Loan will compete in the women's 55kg the following day.
Para athletes Nguyen Thi Hai and Cao Ngoc Hung are respectively set to compete in the women's and men's discus throw F57 on Aug. 28. As scheduled, Vietnam's Tokyo 2020 competition will conclude on September 2 with Hai to feature in the shot put F57 category.
At Rio 2016, the Vietnamese contingent ranked 52nd overall with a collection of one gold, one silver and two bronze medals. In the 2020 Games, the team target to return home with medals.
Tokyo 2020 Paralympics will run from Aug. 24 to Sept. 5 with the participation of 4,400 athletes from 160 countries and territories around the world.
Source: Nhan Dan

Authorities of Kokubunji city, west of Japan's Tokyo capital city, on July 31 held an event to help local people understand more about Vietnam prior to the 2020 Tokyo Paralympic Games.