A photo exhibition was opened at the Korean Cultural Center in Hanoi on November 4 to introduce South Korea's Baekje Historic Areas, a 1,500-year-old historical site that has been recognized by UNESCO as world heritage.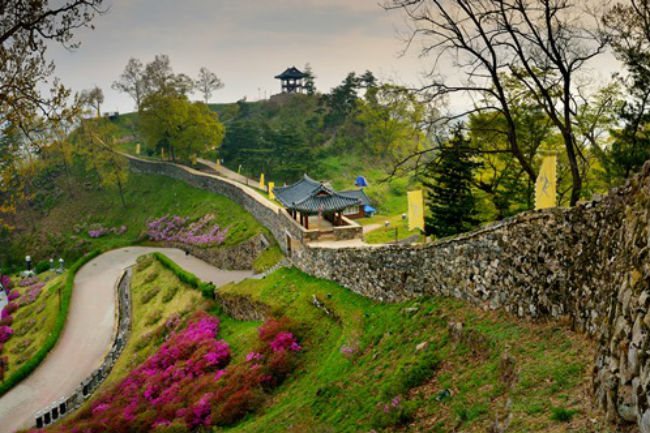 Seo Heon Kang's photo of Gongsan fortress, which is part of the Baekje Historic Areas, is displayed at the exhibition - PHOTOS: COURTESY OF ORGANIZER
Located in the mountainous mid-western region of South Korea, the Baekje Historic Areas comprises eight archaeological sites dating from 475 to 660.
They represent the later period of the Baekje Kingdom, one of the three earliest kingdoms on the Korean peninsula, during which they were at the crossroads of technological, religious, cultural and artistic exchanges between the ancient East Asian kingdoms in Korea, China and Japan.
This is the third edition of the exhibition, with the first at the SRT Suyeo Train Station in Seoul and the second at the Korean Cultural Center in Tokyo.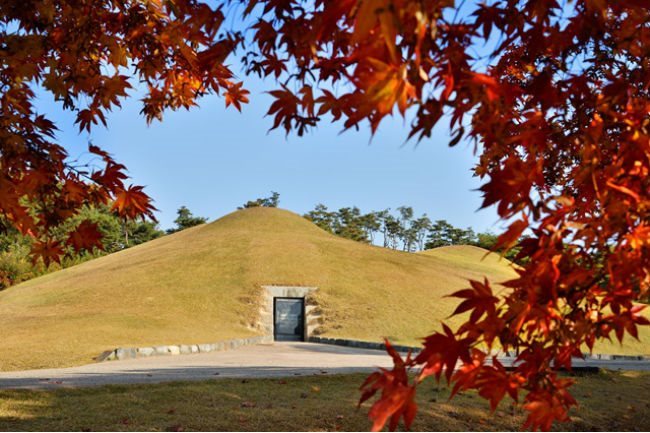 Songsanri royal tombs
The exhibition showcases 34 photos of the Baekje Historic Areas in Gongju City, Buyeo District by artists Seo Heon Kang and Kim Kwang Seop, and winning photos of the Baekje Historic Areas photo contest.
Visitors are also invited to participate in various activities such as making 3D cards, trying on Baekje costumes, pattern printing, augmented reality and virtual reality experiences, and taking photos with the backdrop showing the historic areas.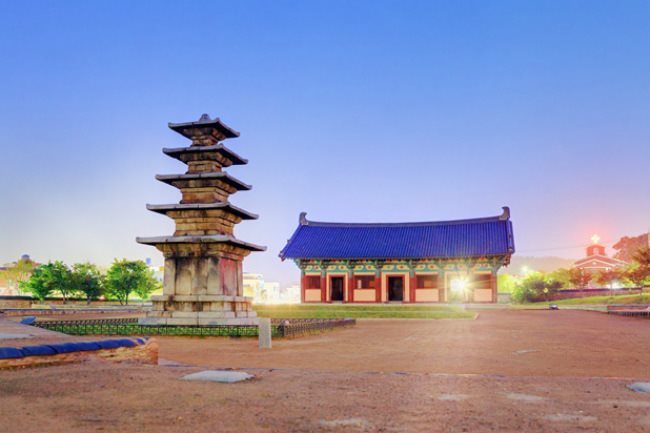 Jeongnim temple
The exhibition also features animated movies and promotional videos of the Baekje Historic Areas.
This free-entry exhibition runs until November 16. SGT