The nation's professional football leagues look set to resume action by the end of September due to the novel coronavirus (COVID-19) epidemic being brought under control, according to the organisers of the competitions.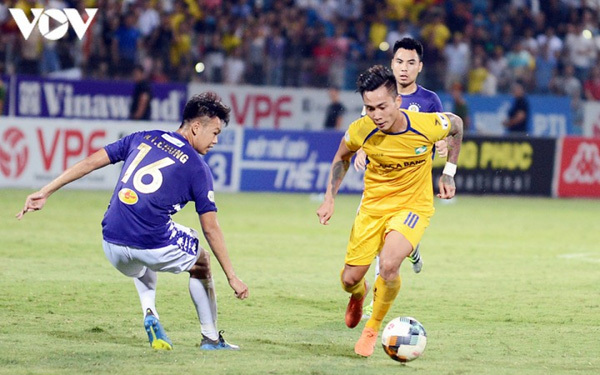 The LS V.League 1 will get back underway on September 26.
According to the Vietnam Professional Football (VPF) Company, the National Cup is set to return earlier, with the quarter-finals scheduled to take place on September 11 and September 12.
Furthermore, the V.League 2 is poised to return to action on September 25, with the tournament concluding on October 31.
Moreover, the 12th round of the LS V.League 1, the country's leading professional football league, will get back underway on September 26 as opposed to early October as previously scheduled.
Following 11 rounds of matches played, Saigon FC currently sit top of the table with 23 points, four points higher than Viettel FC in second. Elsewhere, current champions Hanoi FC are in fourth with 18 points.
As a means of ensuring the safety of participants, the VPF Company will require each player to undergo a COVID-19 test, with the results being sent to the competition organisers three days ahead of the scheduled fixtures. VOV

V.League football will return on September 26, the Vietnam Professional Football Joint Stock Company (VPF) announced late last week.