Tran Quyet Chien, the country's highest ranked billiards player, dropped to number eight in the world rankings due to a bad result at the 3-cushion Blankenberge World Cup 2019, which concluded in Belgium on June 23.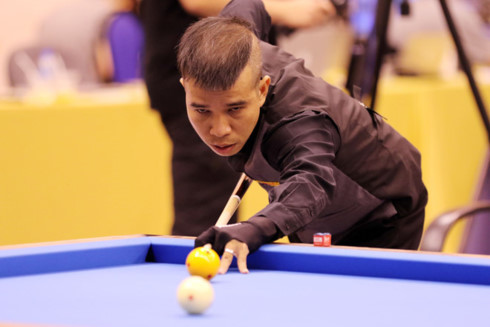 The country's highest ranked billiards playerTran Quyet Chien (Photo: Kha Hoa/Thanh Nien)
During the tournament Chien suffered elimination in the fifth qualification stage in a tournament that attracted a total of 32 billiards players.
After previously emerging as the winner of the 3-cushion carom event at the Asian Carom Billiards Championship, Chien was ranked world number three, the highest ranking ever achieved by a Vietnamese cueist.
However, the Vietnamese player was unable to secure his position as he was defeated in the three-Cushion Carom Billiards World Cup 2019 in Ho Chi Minh city as well as in the National Billiards and Snooker Championship 2019 in Danang.
Other Vietnamese players also fell in the rankings.
Nguyen Quoc Nguyen dropped from 12 to 18, while Ngo Dinh Nai fell from 14 to 25.
Ma Minh Cam dropped down 2 place to 23, while Duong Anh Vu fell to 35.
Tran Quyet Chien and his other teammates are scheduled to compete in the three-Cushion Carom Billiards World Cup Porto in Portugal which will take place between July 1 and July 7. VOV