Vietnamese wrestlers made fans back home proud for nabbing three gold medals at the 30th Southeast Asian Games (SEA Games 30) on December 10.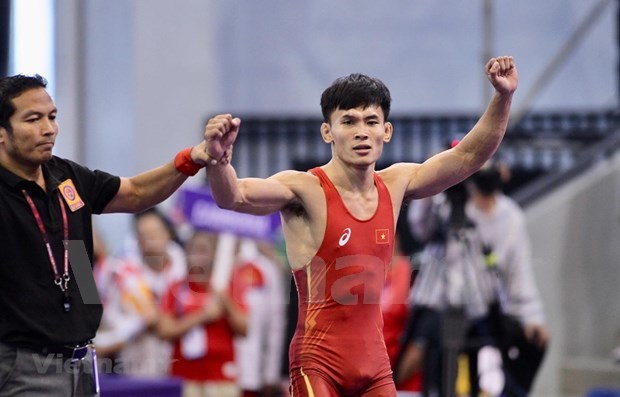 Wrestler Nguyen Van Cong triumphs in the men's 57kg event on December 10.
Nguyen Van Cong and Can Tat Du won the golds in the men's 57kg and 70kg categories, respectively, while Nguyen Thi My Hanh triumphed the women's 62kg.
Earlier, Tran Tan Trieu finished first in the men's 10km event to grab another gold for the swimming team while his teammate Nguyen Huy Hoang came second.
Vietnam has so far earned 85 gold medals at the region's biggest sport event./. VNA