Popular singer Hoang Thuy Linh been named Best Asian Artist Vietnam at the Mnet Asian Music Awards (MAMA) 2019.
The Hanoi-born singer has been among best sellers this year with her various music videos inspired by folk culture like Để Mị Nói Cho Mà Nghe (Let Me Tell You What!), Tứ Phủ (Four Palaces) and her album titled Hoàng.
The album released recently celebrated Linh's 10th year in the business, MV Tứ Phủ features holy space of hầu đồng (mediumship), an ancient traditional belief of Vietnamese people.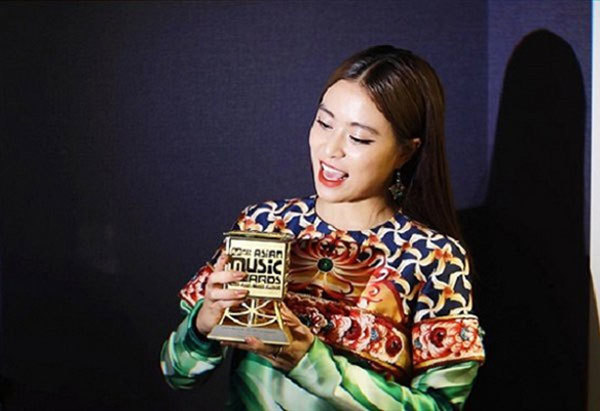 Hoang Thuy Linh at the awards ceremony held in Tokyo in December 5. Photo vov.vn

Her MV Để Mị Nói Cho Mà Nghe shocked social networks combining modern electronic music with northwestern folk melodies.
Linh said her hard work this year has paid off, as 2019 has been the most successful year during her career.
"This prize gives me more power and creativeness," she said.
MAMA has been an annual prestigious music award initiated by South Korea company Mnet Media since 1999 praising artists with highest achievements in the year. Since 2009, the awards have been given to ten artists from ten nations and territories in Asia.
Before Hoang Thuy Linh, other singers like My Tam, Thu Minh, Dong Nhi, Toc Tien, Noo Phuoc Thinh and Huong Tram have received the same prize.
This year, MAMA 2019 praised K-ICM and Jack as Best New Asian Artist Vietnam. The duo have impressed the audience with various hit songs like Hồng Nhan (Beauty), Sóng Gió (Upheavals), Bạc Phận (Misfortune) and Việt Nam Tôi (My Việt Nam).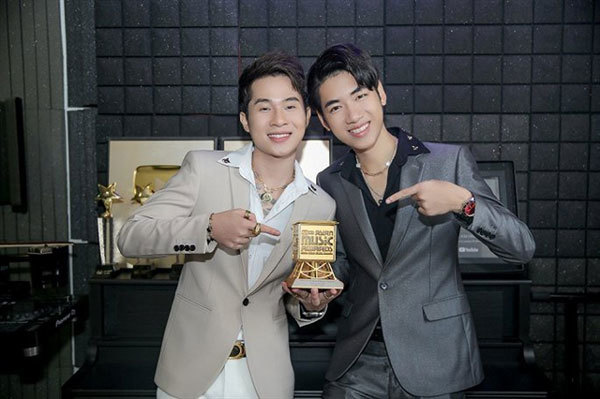 K-ICM (right) and Jack at the ceremony. Photo vov.vn

The award winning ceremony was held in Tokyo on December 5 gathering popular bands like BTS, TWICE, GOT7, ITZ, Park Jin Young, WayV, TXT… and singer Dua Lipa. — VNS

Hoang Thuy Linh, a renowned Vietnamese singer, is scheduled to perform at the ABU TV Song Festival, set to take place in Tokyo on November 19.