Singer Mai Thuong has debuted a new music video dedicated to quan họ (love duets), a popular form of traditional singing in the northern region.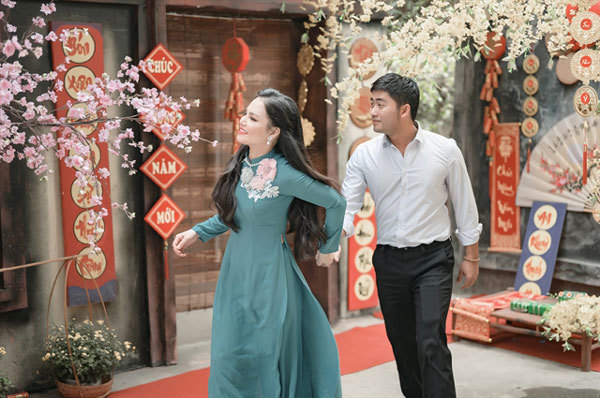 Mai Thuong and Bao Anh enjoy the spring celebration in the music video.

With the title Nợ Duyên Yếm Đào (Predestined Love), the video comprises three songs telling love stories between quan họ singers and the spring festival of the northern province of Bac Ninh – the cradle of quan họ and Thuong's hometown.
Thuong won in the Sao Mai (Morning Star) national singing contest's folk singing category in 2017. Since then, she has worked to prepare for this music video.
"I am proud of the land where I was born, it's nurtured my love for singing because I heard the melodies of quan họ since I was young," said Thuong.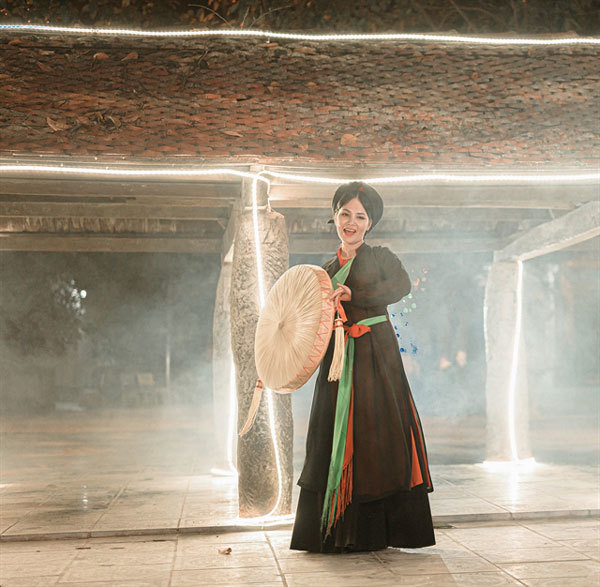 Mai Thuong performs quan họ singing in the music video. Photos courtesy of the artist
"The festive atmosphere, the spring celebration and culture of quan họ singing will be described truthfully in this music video as my desire to promote the fine value of the artform."
The video also stars actor Bao Anh, who is well-known for his roles on television, including Người Phán Xử (The Arbitrator). — VNS

Composer Nguyen Quang Long has released a new music video combining the traditional arts of xẩm (blind busketers' singing) and quan họ (love duets).

Music researcher Nguyen Quang Long speaks with reporter Bui Quynh Hoa about his dream to make xam (blind busker's singing) and other traditional Vietnamese music more accessible for young people.