Vietnamese Grandmasters Nguyen Ngoc Truong Son and Le Quang Liem enjoyed a pair of strong performances at the Belt and Road China Hunan International Chess Open 2019 in China.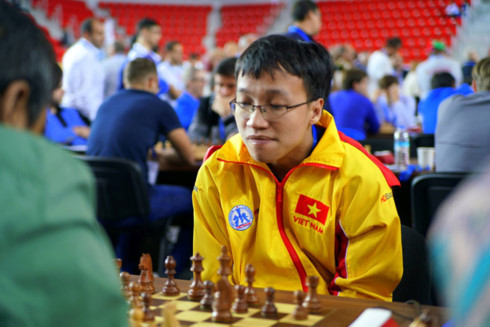 Vietnamese Grandmaster Nguyen Ngoc Truong Son 
Among the 73 players in attendance at the tournament, Quang Liem, Elo rating 2713, went into the competition as number four seed while Truong Son, Elo rating 2636, was seeded as number 17.
With the event's first match taking place on July 29, Son took advantage of holding the white pawn and beat Zhu Jiner of China, Elo rating 2454, in 55 moves.
In the other tie, Liem was able to hold Xu Zhihang of host nation China, Elo rating 2501, to a draw in 56 moves despite suffering the disadvantage of holding the black pawn.
In the upcoming fixtures which is due to take place today, Quang Liem will meet Dai Changren of China, Elo rating 2510, while Truong Son take on Zhao Chenxi of China, Elo rating 2400. VOV