Young designer Le Ngoc Ha Thu has taken first prize in the menswear category at the Redress Design Award 2020, which is the world's largest sustainable fashion design competition and hosted by Redress in Hong Kong in September.
Le Huong chatted with the 23-year-old about her success and her passion.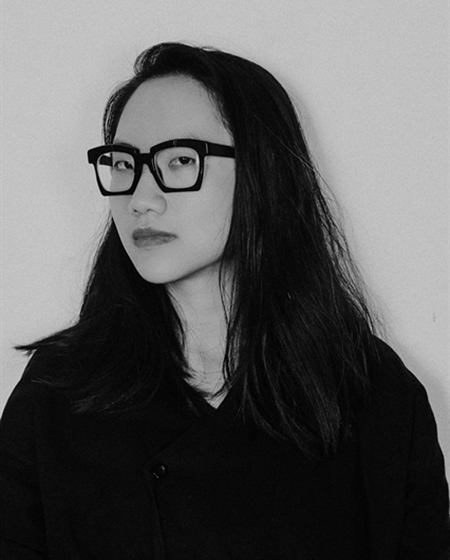 Designer Le Ngoc Ha Thu. Photo courtesy of the designer
How did you first hear about the Redress Design Award? What sort of criteria are involved?
I first heard about them when I was in my second year at the Hanoi-based London College for Design and Fashion (LCDF) and had started to design a collection with sustainable features. One of my lecturers, who spent years in Hong Kong and has a friend at Redress Hong Kong, told me about the Award.
At that time, though, I decided not to enter, because I didn't think I had the experience. I continued to learn about sustainable theory for two more years, the way to cut materials for zero waste and how best to apply theory into actual production.
The Award embraces the four principles of "circular design": Design for low impact materials and processes; Design for low waste; Design for longevity; and Design for recyclability.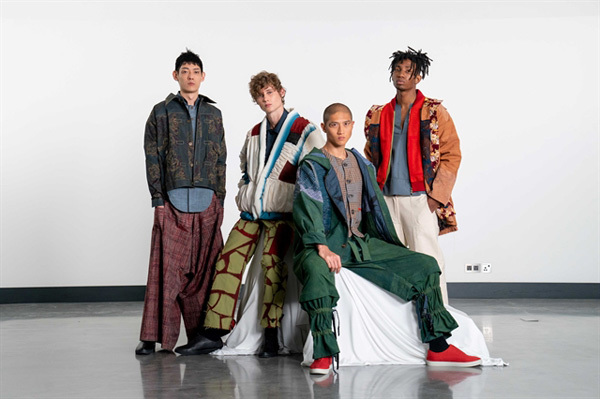 BEST ON SHOW: Thu's winning collection - Slow Boy Archive. Photo courtesy of the designer
Can you tell us about your collection? In what ways does it meet the Award's sustainable criteria?
The collection includes "green" versions of classic clothing that are commonly found in men's wardrobes, like denim jackets and cargo pants.
I called the collection "Slow Boy Archive". I looked to Japanese-style Americana to create more sustainable versions of classic menswear like trucker jackets and painter trousers.
Based on old traditional Japanese clothing, nine of the ten garments were made using zero-waste pattern-cutting techniques.
All pieces are designed to be versatile, practical wardrobe staples for both men and women, and borrowing between friends is encouraged. This all maximises a garment's lifetime.
My collection shares the attitude of fashion archivists, who treasure each garment, appreciate the craftsmanship, and view it as an artefact of its age, and customise their own clothing using handmade techniques. It encourages city-dwelling wearers to take a slow and mindful approach to life, both for their own well-being and the environment.
As a person-of-colour and Asian designer, I'm fed up with luxury and international brands monetising our heritage under the guise of "inspiration".
I used left-over pieces of fabric from other items as well as second-hand clothing. My dyes were made from vegetables and roots, to cut water pollution.
For the coat, I used treated materials, which require dry cleaning a couple of times a year. The inner clothes in the collection are easier to clean.
Why did you want to enter the Award? Will you follow sustainable practices in the future?
One of the reasons I decided to enter is that the Redress Design Award 2020 opened a new category for menswear.
When I started to learn about sustainable fashion, I found there were a lot of misperceptions around. Many designers think such a trend is only of interest to women. But figures show that's just not the case. So I wanted to see about opening a sustainable fashion market for men.
I wanted to challenge myself to create a collection that exhibited sustainable development and is convenient to wear and holds its value. The Award was a great opportunity for me.
I've actually been engaged in sustainable trends for several years.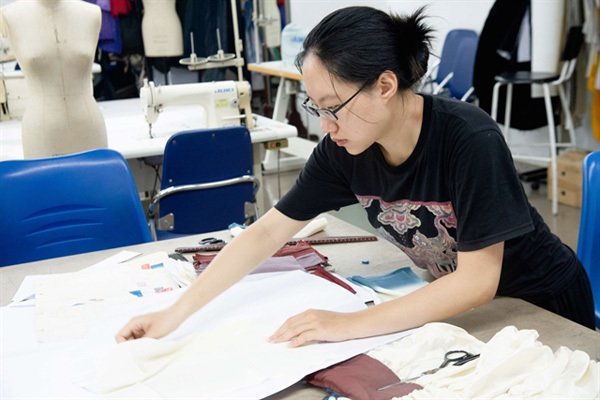 INSPIRATION: Designer Thu at work on her latest creations. Photo courtesy of the designer
When I was at high school, I joined Lamode, a fashion club for Hanoian students, and took part in volunteer activities protecting the environment. I studied the impact of the textiles industry on society and our surroundings. I was shocked to find that the fashion industry is a major polluter, from its chemical dyes and waste, and also has problems relating to child labour. And I realised that Vietnam, which is among the top five countries in textiles production, could face similar tragedies to what have been seen at manufacturers in China and Bangladesh.
Vietnam can avoid the mistakes of other countries if we develop a sustainable fashion industry. I hope I can make a contribution to giving the domestic fashion industry a makeover.
What advantages and disadvantage does a young designer like you have in pursuing such trends? What are the trends of the future, do you think, and who are they aimed at?
To be truly sustainable in everything they do, designers must consider the entire life-cycle of the product. In the "normal" fashion industry, though, designers are only responsible for creation, and have no role at all to play in the production process.
The advantage of being an independent designer with your own private brand is that you can decide on all of the different stages and focus on sustainability.
Sustainable fashion isn't about style; it's about production. So it's suitable for any style.
Since my early days in sustainable fashion, I have wanted to bring "green" products to as many customers as possible, but setting the right price can be a challenge.
So, my future fashion brand will concentrate on mid-range items, not luxury creations. I will maintain the spirit of Slow Boy Archive, produce in small numbers, made-to-order, and focus on traditional handmade techniques and environmentally-friendly materials. I hope people will welcome my brand.
What doors do winning this prize open? Is that important to you?
The award gives me the chance to work with the Timberland team to create a collection for Lunar Year 2022 - the Year of the Tiger. This is a great chance for me, as an independent designer, to understand the fashion industry from the angle of a global brand.
Though our cooperation will be exclusively online due to Covid-19, I may be able to fly to Hong Kong next year to meet the team. I also plan to visit Timberland factories in Vietnam.
There are various other tasks in designing, marketing and sales that I can become involved in.
Timberland is especially keen on sustainable development, so I hope to study the way a "green" fashion brand is managed.
PUBLIC EYE: Thu and her designs on the catwalk. Photo courtesy of the designer
Can you tell us about your studies at college? And what are you doing now?
I hold a Higher National Diploma in Fashion and Textiles from the LCDF and I'm now working as a freelance designer and a teaching assistant at the college.
I have been inspired and encouraged by many lecturers and alumni of the college who have degrees in Ethical Fashion or have presented sustainable fashion collections at domestic and international fashion shows.
What is your advice to younger people who love fashion?
Accept change! We are living in a time marked by stunning change every single day, especially change in the environment and technology.
The old characteristics of the fashion industry, like mass production and cutting prices to boost consumption, are no longer suitable.
We should try fresh ideas, but these may need time to work. We must be patient, and not give up easily and return to the old ways when we get bogged down by the obstacles the new way is bound to present.
The most important thing, I think, is to always believe that change brings a brighter future. VNS

Vietnamese designer Tran Hung recently became a member of the British Fashion Council and will showcase his latest collection at London Fashion Week on September 17-22.

Vietnamese designer Patrick Pham presented a range of couture dresses and accessories that have been hand-made from Vietnamese textile materials at the recent Paris Fashion Week 2019 in France.