Vietnam tennis team fall into a tough group after the draw of the 2019 Davis Cup - Asia/Oceania Group III, which was held at the OCBC Arena in Singapore on June 25.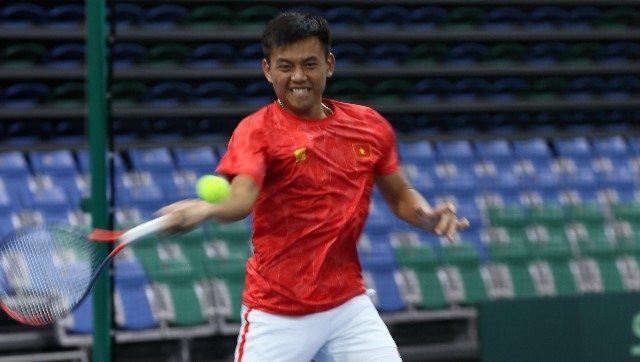 Vietnam's top tennis player Ly Hoang Nam during a training session in Singapore on June 25. (Photo: Vietnam Tennis Federation)
Accordingly, Vietnam - with the highest position (66th) according to the national rankings by the International Tennis Federation - ranked as the No. 1 seed and are in Group A with Kuwait (73rd), Sri Lanka (87th), and hosts Singapore (100th) , while Group B consists of top seeded Iran (72nd), Qatar (83rd), Syria (92nd) and Malaysia (96th).
In Group B, Qatar and Malaysia both lost to Vietnam at the Davis Cup - Asia/Oceania Group III last year. Teams in Group A have been evaluated as being on par with Vietnam. Kuwait were promoted along with Vietnam to Group II after attending the 2018 Davis Cup in Hanoi.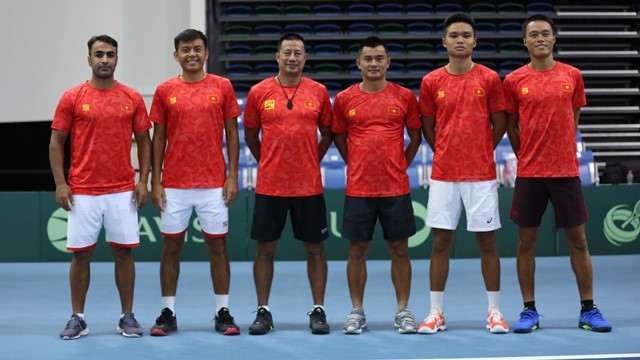 The Vietnamese team ranked highest in Group A. (Photo: Vietnam Tennis Federation)
According to experts, Vietnam are expected to have uneasy matches when facing No. 3 seed Kuwait and Sri Lanka, who beat Vietnam 3-2 at the Davis Cup - Asia/Oceania Group II in Da Lat in 2014, while Singapore are also ready to make surprises with their home advantage.
However, with the highest ranking in their group, Ly Hoang Nam and his teammates are still favoured for winning one of the two tickets to the next round. Certainly, Vietnam's goal is to win the top spot in Group A, thereby avoiding Iran - who are most likely to be Group B winners - in the next round.
Vietnam will be playing their opener with Sri Lanka at the OCBC Arena this morning. Nhan Dan
Tri Hung

Four young Vietnamese tennis players have earned a slot to compete in the main round of the boy's singles event at the ongoing PTT - ITF Junior Grade tournament which is currently underway in Nonthaburi, Thailand.

The national tennis team left for Singapore's Davis Cup Group III Asia-Oceania Zone round on Sunday.