The Thang Long Imperial Citadel in Hanoi is hosting a range of activities to celebrate the traditional Mid-Autumn Festival.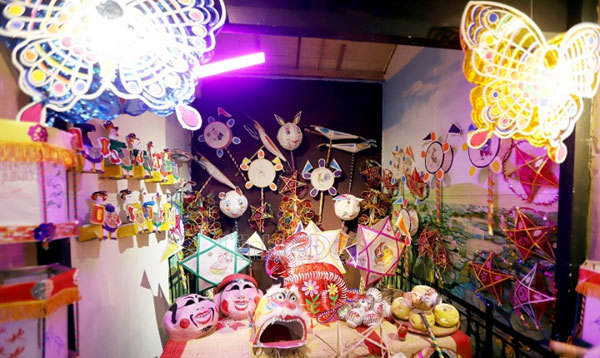 The event is running with the theme of "Lung linh trang ram", known as "Sparkling full moon" in English, and has been organised by the Thang Long-Hanoi Heritage Conservation Centre in order to celebrate the Mid-Autumn Festival, which falls on the 15th day of the eighth lunar month each year.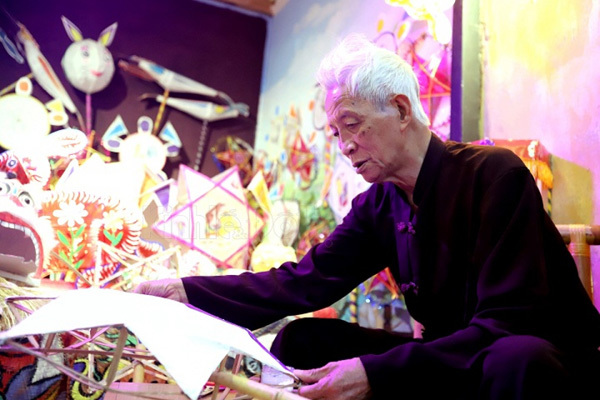 Visitors can enjoy the opportunity of witnessing artisans up close as they make traditional star-shaped lanterns.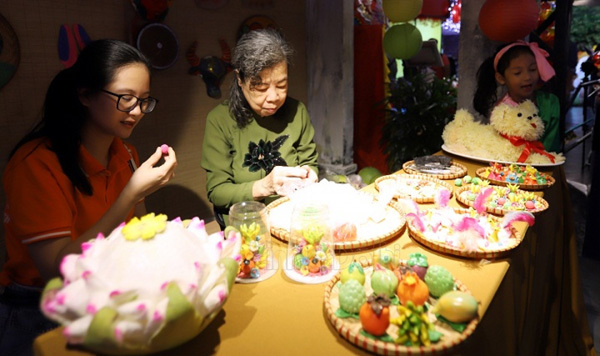 Trays go on show featuring various traditional fruits of the Mid-Autumn Festival as arranged by artisan Pham Thi Nguyet Anh.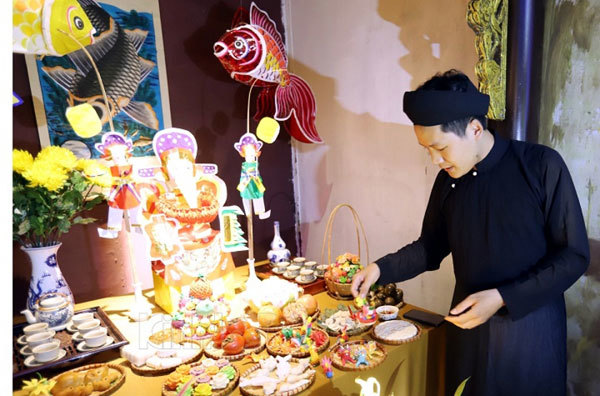 A range of animal-shaped cakes by artisan Dang Van Hau can be seen on display.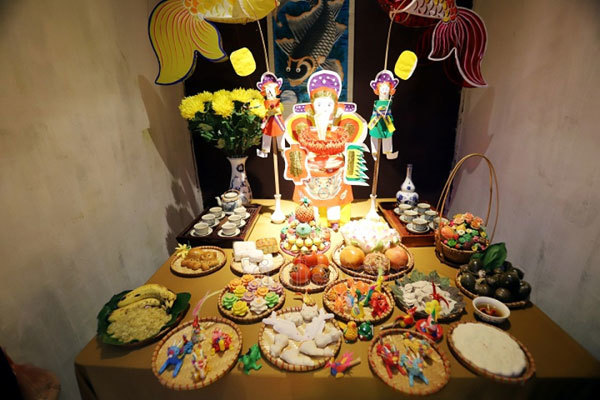 Visitors are introduced to a traditional tray of items from the Mid-Autumn Festival.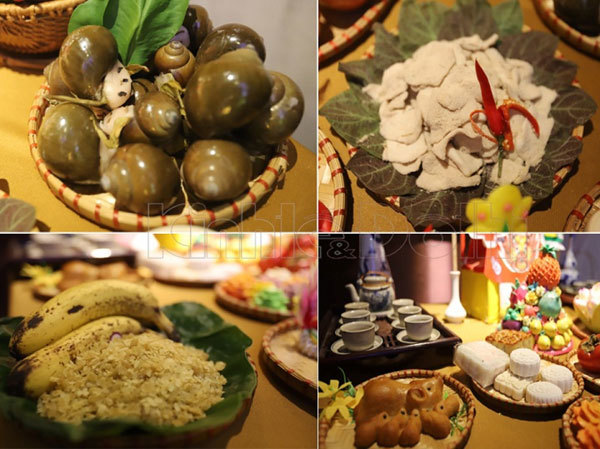 Mooncakes are an indispensable part of the special festival.
The event gives children the chance to make a range of traditional items, including moon cakes.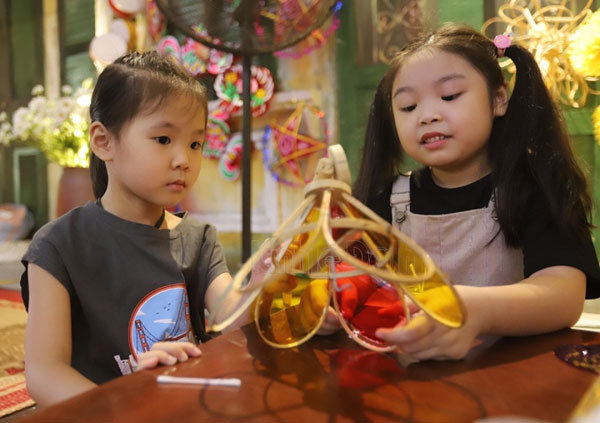 Children can also produce traditional lanterns.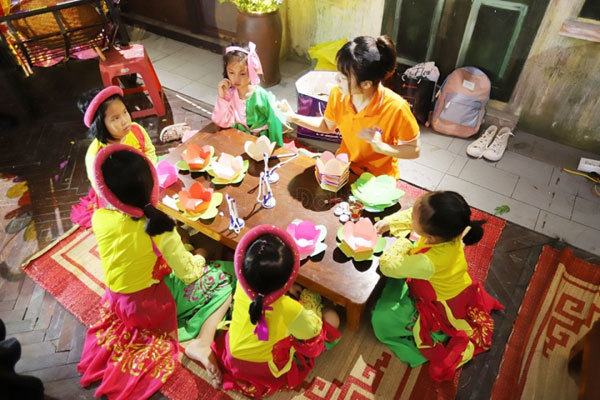 Lotus-shaped lanterns prove to be particularly popular among children.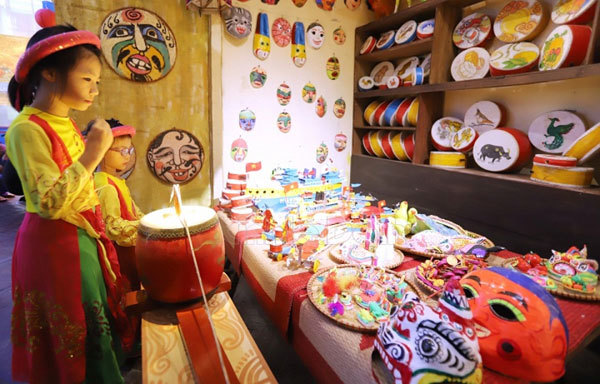 Children at the event are excited by the toys on offer.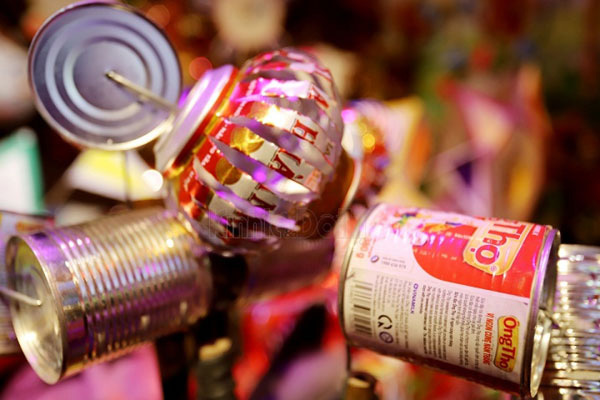 Lanterns made from paper and cans are among some of the rare items on show.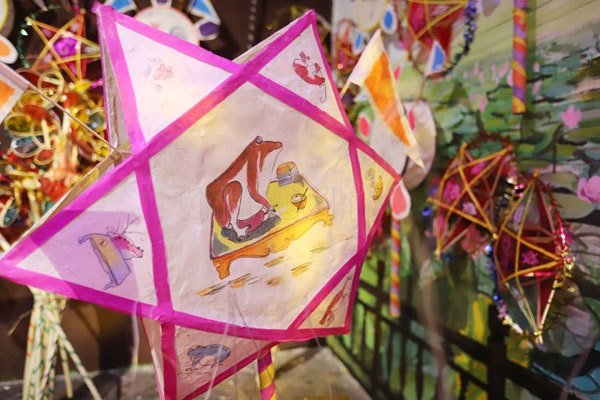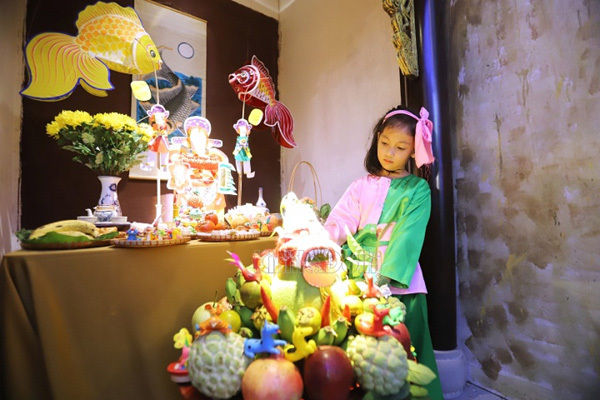 The event is scheduled to last until September 27.
VOV/Photos: Kinhtedothi.vn

Several weeks before the Mid-Autumn Festival, Mr. Dong and his employees have had to stay up overnight to make 10,000 paper masks.

With nearly one month to go shops located on Hang Ma Street in Hanoi have been making preparations for the upcoming Mid-Autumn festival by displaying a range of colourful ornaments, allowing visitors to soak up the festive atmosphere.