Vu Thi Trang of Vietnam won the Graphics International Challenge badminton tournament on Sunday in Orange County, California.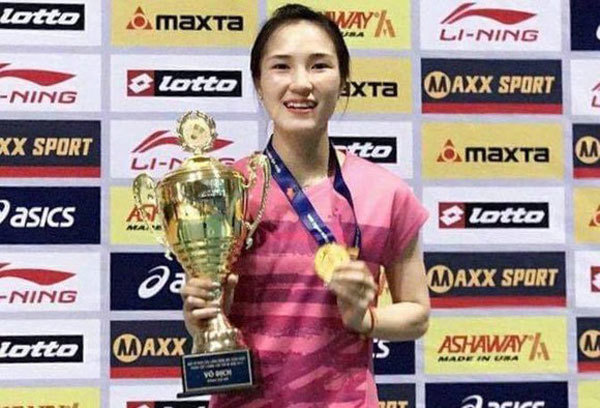 Vu Thi Trang lifts her trophy at the 2019 Graphics International Challenge. Photo sggp.org.vn
Trang, who was No 2 seed, defeated No 1 Brittney Tam of Canada 21-14, 20-22, 21-11 in the women's singles final.
It was her second title of the year after winning the JE Wilson crown in Ghana in July.
The world No 57 received 4,000 points for the new ranking, which will be released today.
Trang is one of two Vietnamese players seeking for a place at the Tokyo Olympics next summer. VNS

Vietnamese athlete Vu Thi Trang was knocked out of the World Badminton Championship on Thursday in Belgium.