Vietnam's national football team has risen two places to 96th in the latest FIFA's rankings.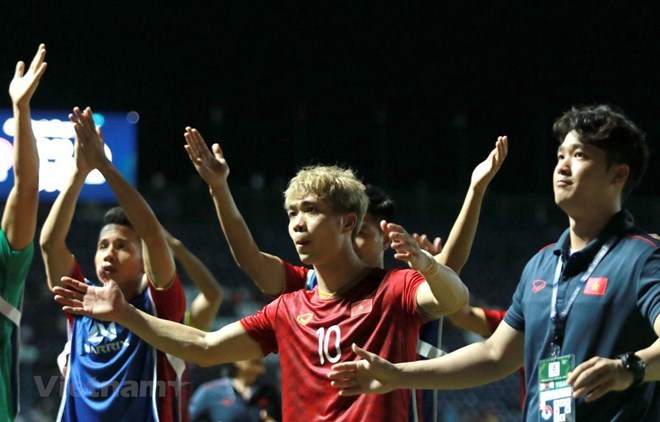 Vietnamese football players
This is the highest position Vietnam have held in the past 20 years. Their highest rank ever was 84th in 1998.
The team's progress is thanks to their impressive achievements at the recent King's Cup 2019 in Thailand where they were the runners-up.
They were also helped by Estonia losing to both Germany and North Ireland in Group C of the Euro 2020 qualifiers.
At the King's Cup, Vietnam accumulated 5.2 points thanks to beating Thailand 1-0 (adding 4.5 points) and losing to Curacao on a penalty shootouts (adding 0.7 points).
Estonia lost 12.6 points due to their losses.
Estonia now rank 99th in the world, Jordon are 98th and Armenia are 97th.
In Asia, Vietnam are in 15th place. This ranking will secure the team a ticket as group 2 seeds for the Asian zonal 2022 World Cup Qualifiers' second round on July 17 in Qatar. - VNA