Miss Mexico Andrea Meza was crowned Miss Universe 2020. Vietnamese representative Khanh Van was named in the top 21 contestants.
The finale of Miss Universe 2020 pageant took place on the morning of May 17 (Vietnam time) in Florida, USA with the participation of 73 beauty queens. 
The newly crowned Miss Universe Andrea Meza is 1.82 m tall. She was Miss World 2017 runner-up. The 1st, 2nd, 3rd and 4th runner-up were the representatives of Brazil, Peru, India and the Dominican Republic, respectively.
India was the only Asian representative in the top 5. The remaining four contestants were from the Americas.
After the swimsuit competition, the top 10 contestants were from Jamaica, Dominican Republic, India, Peru, Australia, Puerto Rico, Thailand, Costa Rica, and Mexico.
Earlier, the top 21 contestants were named, including Vietnam's Khanh Van. Other contestants were representatives of Colombia, Peru, Australia, France, Myanmar, Jamaica, Mexico, Dominican Republic, USA, Indonesia, Argentina, India, Curacao, Puerto Rico, Thailand, Myanmar...
The Ho Chi Minh City-born girl donned a red swimsuit on stage during the pageant's grand final fulling the announcement of the competition's Top 21 finalists.
Khanh Van, 26, stands at 1.76 metres tall and measures 83-61-95. She was previously crowned as Miss Universe Vietnam 2019, thereby winning the right to represent the country at the Miss Universe 2020 pageant.
She had arrived in the US on May 2 and competed alongside 73 contestants from around the world over a two-week period in several different events as part of the pageant, including the national costume, evening gown, and swimsuit sub-contests, in addition to the semi-final night.
The Miss Universe 2020 pageant had initially been delayed by six months due to the impact of the novel coronavirus (COVID-19) pandemic. The 69th version of the global beauty contest saw the participation of 74 entrants, 16 less compared to the 60th version held in 2019.
The majority of countries to withdraw their contestants from the pageant are from Africa and Europe, although Cameroon chose to send a representative for the first time, whilst Germany has not taken part in the contest since 1952.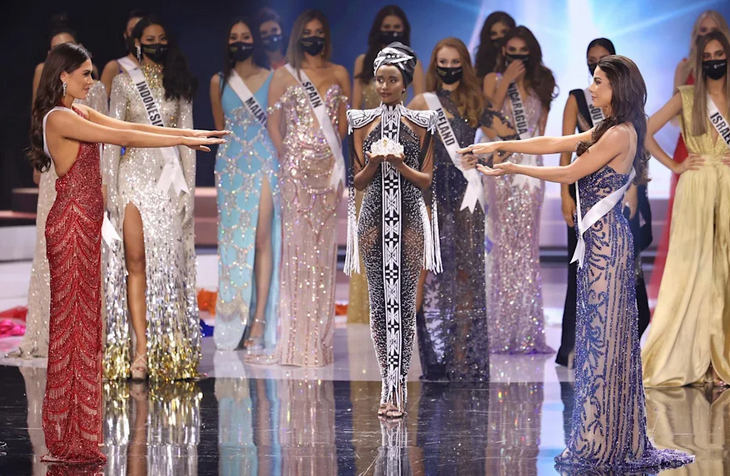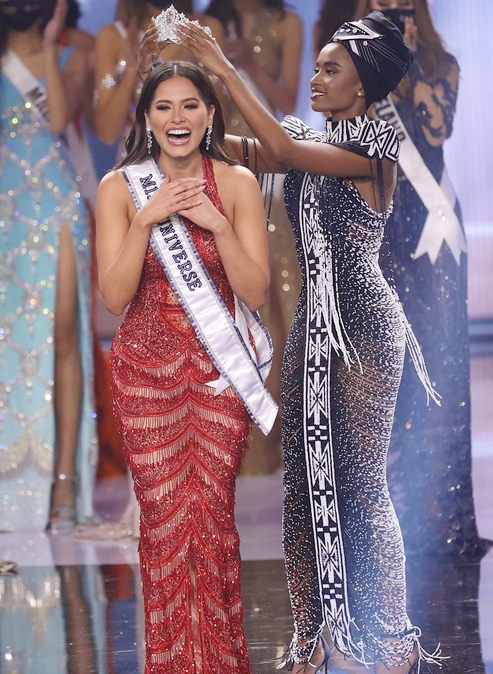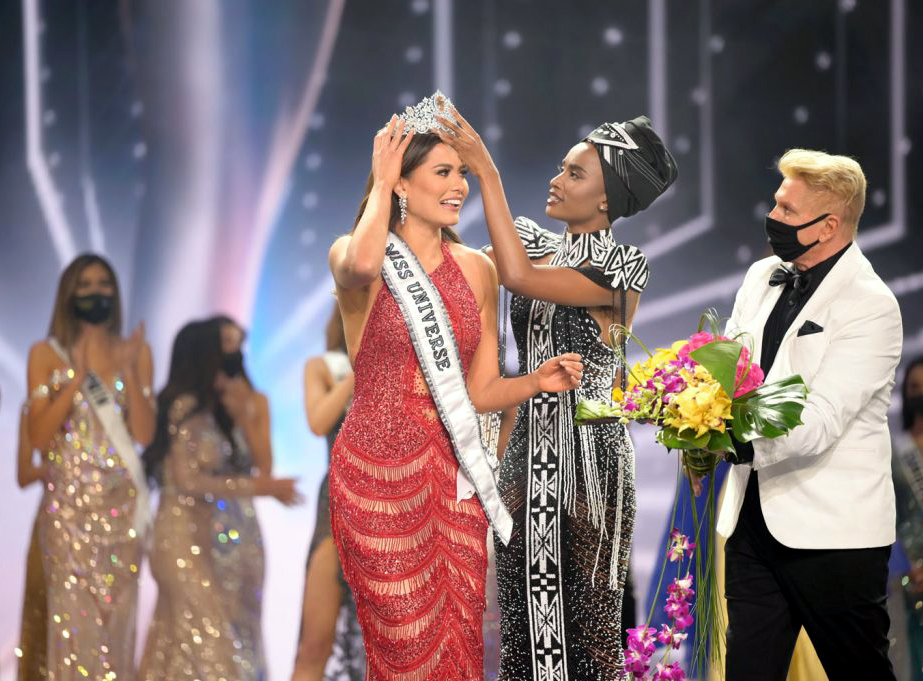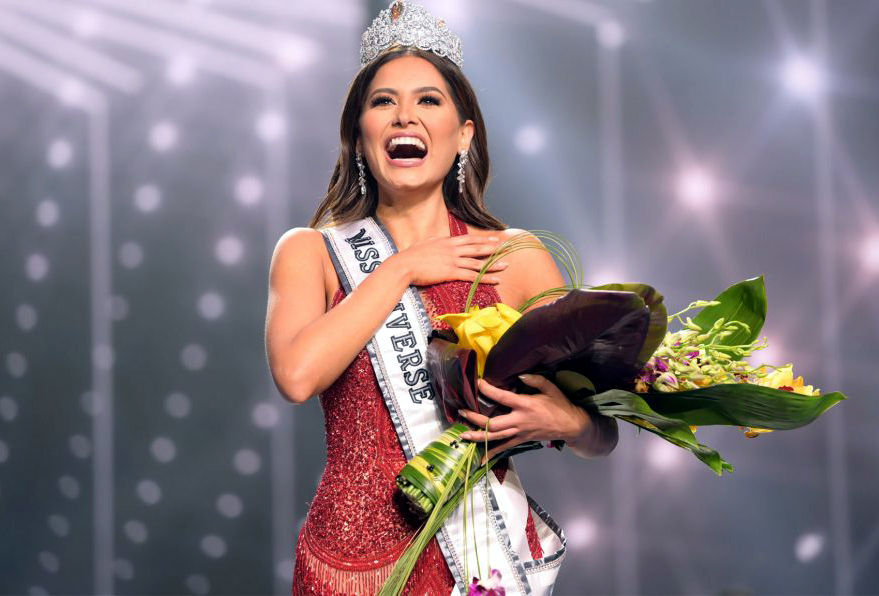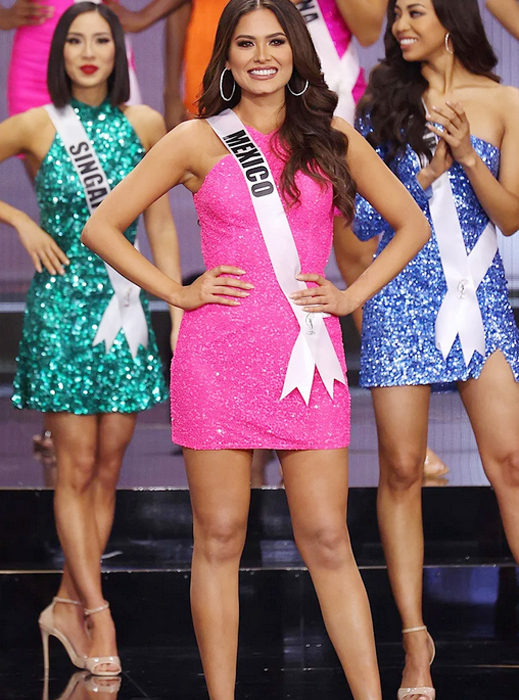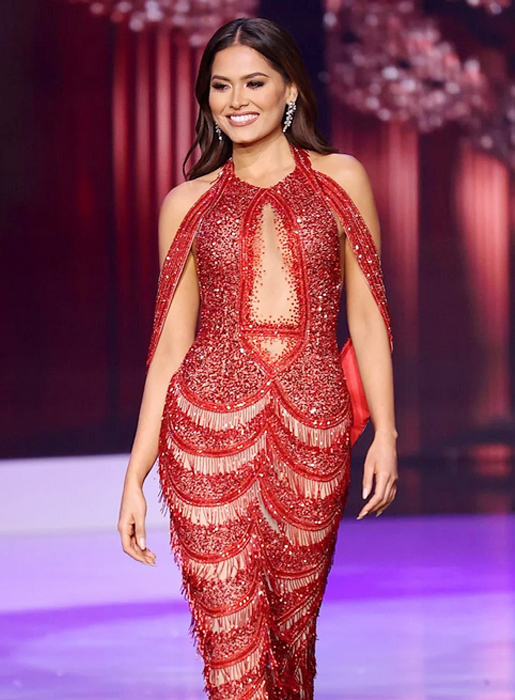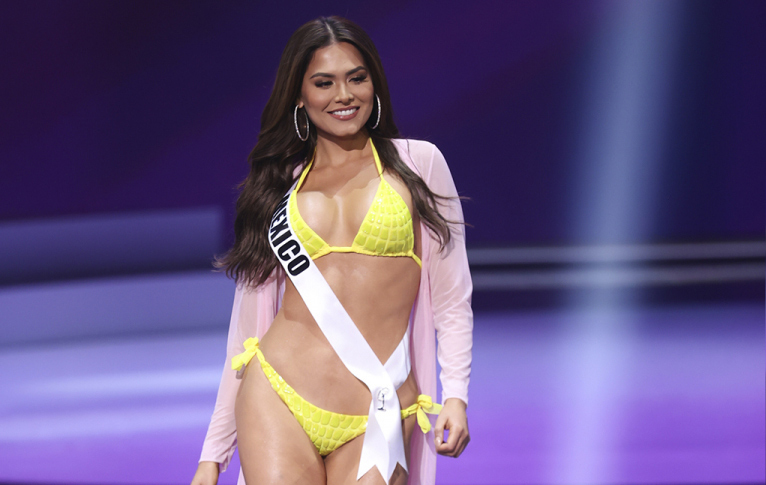 Giai Tri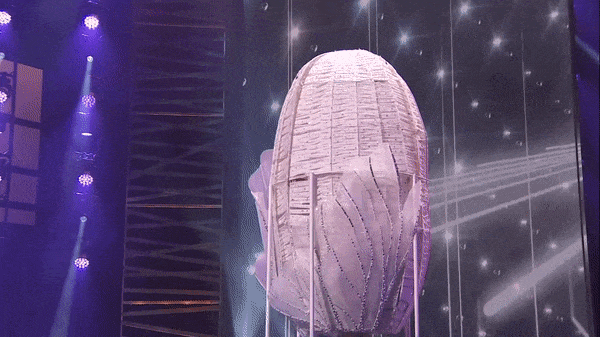 On May 14, the representative of Vietnam, Khanh Van, and more than 70 other contestants performed in their national costume in the first competition of Miss Universe 2020.