Vietnamese Grandmaster Nguyen Ngoc Truong Son won his first round match at the FIDE Grand Swiss 2019 chess tournament on October 10 in England.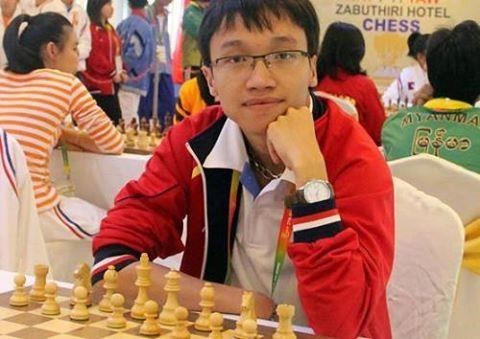 Nguyen Ngoc Truong Son earned his first points at the FIDE Grand Swiss 2019 chess tournament in England:
Vietnam's No 2 player defeated Allen Keith of Irelandafter 46 moves.
Son will next play Grandmaster Anton Guijarro Davidof Spain.
On the other table, Vietnam's No 1 player Le Quang Liemtook an unexpected draw against GM Jorden Van Foreest of the Netherlands who islower than him in the world ranking.
Grandmaster Liem has 0.5 point and will face Grandmaster VasifDurarbayli of Azerbaijan in the second match.
After the first round, world champion Magnus Carlsenof Norway is in the leading position. He is followed by Spanish FabianoCaruana and Chinese Yu Yangyi.
Liem is placed No 19 while Son is ranked No 76 at thecompetition.
Thetournament runs for 11 rounds until October 22 with the winner taking a slot atthe 2020 Candidates' Tournament. The winner of the Candidates' Tournament willearn the right to challenge reigning champion Carlsen in a match for the worldchampionship in November 2020./. VNA