Vietnamese badminton player Nguyen Thuy Linh, world No.62, has earned a place in the quarterfinals of the competition which is currently taking place at the Ken Arok Sports Hall in Malang.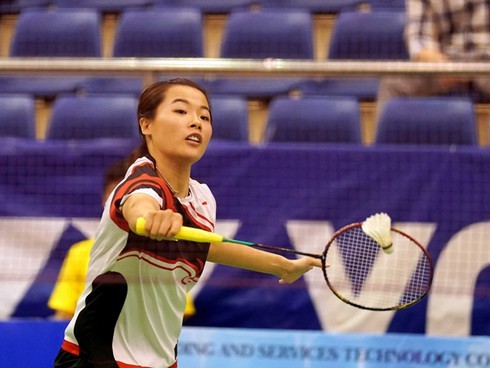 Vietnamese badminton player Nguyen Thuy Linh

During the tournament's second round held on October 3, Linh secured a victory over Sung Shuo Yun of Taiwan, world No.87, after 39 minutes.
The win comes on the back two defeats against the Taiwanese player in previous meetings.
During the quarterfinals, Thuy Linh will take on the winner of the match between the Indonesian pair Winata, world No.135, and Fatmawati, world No.140. 

Vu Thi Trang has won in the second round of the women's singles at the Badminton World Federation World Championship in Belgium.

Top Vietnamese badminton player Nguyen Tien Minh has secured the men's single title at the Lagos International Classics 2019 badminton tournament which ended in Nigeria on July 27.