Vietnamese cueists have departed for Belgium in order to compete in the 3-cushion Blankenberge World Cup 2019.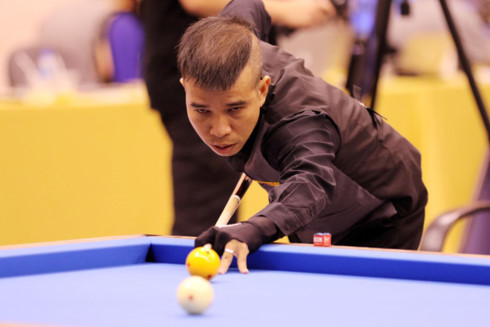 World No.3 Tran Quyet Chien
The event will be the third 3-cushion billiards tournament that Vietnamese players have entered this year.
In the year's previous tournaments, the nation's strongest results were achieved by Tran Quyet Chien who won a bronze medal at the three-Cushion World Cup in Antalya, Turkey, which concluded on February 17.
In the recent three-Cushion Carom Billiards World Cup 2019 which was hosted by Vietnam on May 25, Ngo Dinh Nai was the only Vietnamese representative to make it to the quarter-final stage.
There are seven billiards players representing the country being sent to compete at the 3-cushion Blankenberge World Cup 2019.
They are world No.3 Tran Quyet Chien, world No.12 Nguyen Quoc Nguyen, world No.14 Ngo Dinh Nai, world No.21 Ma Minh Cam, world No.32 Duong Anh Vu, world No.79 Ma Xuan Cuong, and world No.41 Do Nguyen Trung Hau.

The Vietnamese representatives must achieve strong results in order to maintain their UMB rankings.
As scheduled, Do Nguyen Trung Hau and Mau Xuan Cuong will compete in the third qualifying round while Ma Minh Ca and Duong Anh Vu will take part in the fourth qualifying round.
Quyet Chien, Quoc Nguyen, and Dinh Nai will compete in the fifth qualification stage along with 32 other players.
The tournament is scheduled to run until June 23. VOV