Equipping children with self-defense skills on cyberspace
The Department of Child Care and Protection will join forces with local authorities, relevant agencies and organizations to train children with the skills to protect themselves in cyberspace.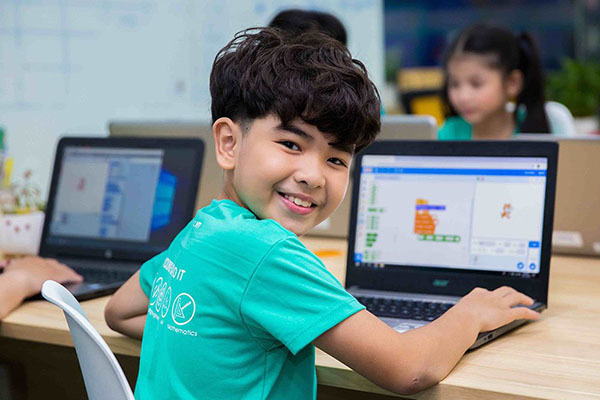 This is one of the tasks the Ministry of Labor, War Invalids and Social Affairs (MOLISA) has assigned the department to implement under the framework of the program on protecting children and helping them have healthy and creative interactions on the internet.
Under the program, MOLISA will set up an electronic information portal, online app, information channels (fanpage) on social networks with high numbers of users in Vietnam so as to assist children to seek, receive and disseminate information, express their opinions and wishes on media channels, suitable to their ages, maturity, demand and capability.
Building a network to protect children on the internet, and publishing a report on reviewing the situation and suggesting solutions to help children have healthy and creative interactions are also tasks to be done under the program.
Building a standard process for agencies to join forces to receive information, investigate and handle the behavior of abusing children on the internet; and building an inter-sectoral mechanism to supervise child sexual abuse crimes in the online environment are the missions to be implemented in 2021.
In 2022, the department will lead the building and integration of online notification channels on issues related to children in the online environment in the National Child Protection Call Center No 111.
Many regular and annual tasks will be deployed by MOLISA's agencies in the coming time, such as giving consultancy and psychological support to children abused in the online environment through Call Center 111 and through social assistance facilities; and coordinating with the Ministry of Public Security (MPS) and the Ministry of Information and Communications (MIC) to prevent, detect and stop the acts of using the cyber environment to abuse children.
MOLISA will conduct research and propose solutions, putting children at the center, with the participation of children or organizations that represent children's voices and aspirations, to design digital policies on children or related to children; and coordinate with MPS, MIC and relevant agencies to build, operate and collect data for Vietnam's CSAM database (Child Sexual Abuse Material).
It will use new technologies to collect and filter information, and analyze data which could be videos and images on child abuse; and connect data with the CSAM database managed by MIC.
The program on protecting and assisting children to make healthy and creative interactions on the internet environment in 2021-2025 was approved by the PM on June 1 in Decision 830. This is the first program at the national level on protecting children on the internet. 
Van Anh

The survey of 10,000 parents in nine Asian markets found 95 per cent agreeing that it is very important to teach their children how to use and manage money.  

No one has the right to infringe upon the body, life, honor and dignity of other people, for any reason, said Truong Quoc Anh, officer of the People's Procuracy and a social network user.