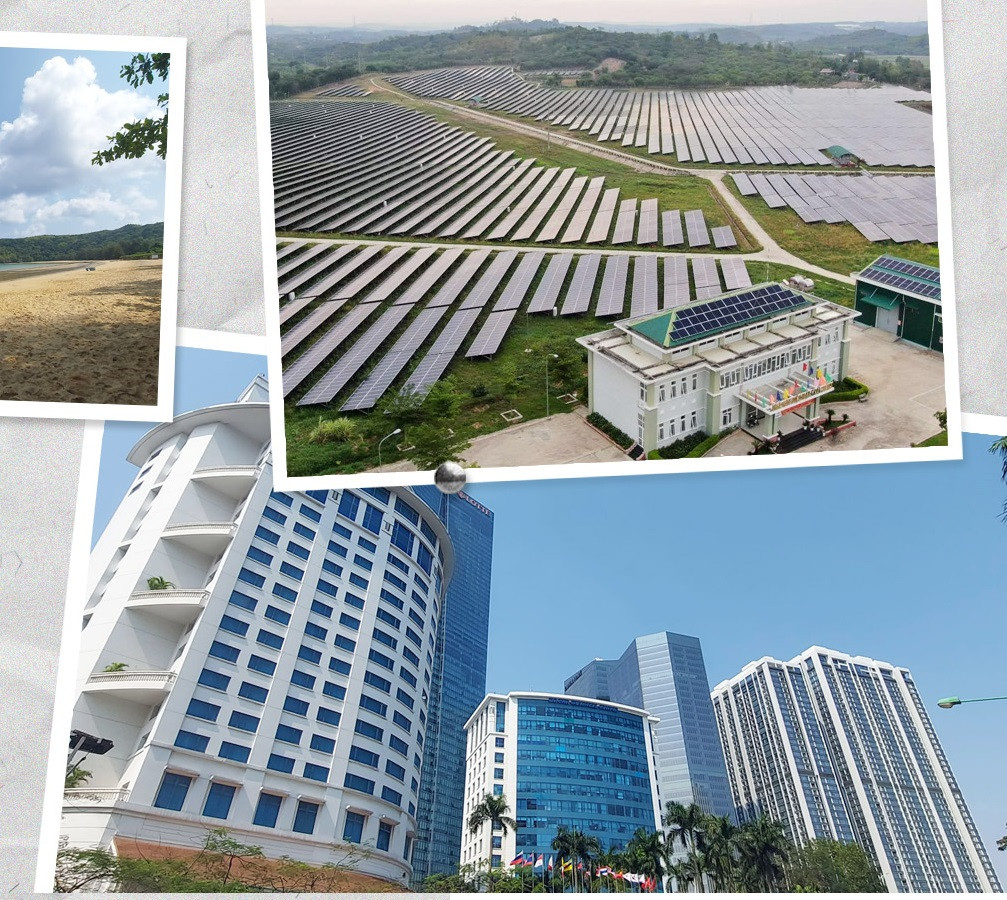 Of which, equity according to the provisions of the Land Law is very low, accounting for only 15-20%. The remaining 80-85% of capital must be mobilized from other channels.
Currently, all capital mobilization channels are stuck. Banks are tightening lending to real estate businesses while issuance of bonds and stocks are facing difficulties because of the negative phenomena that has been revealed.
The information that banks have tightened credit also affects customers, making it more difficult to mobilize capital. Credit is the blood vessel, the oxygen tank of the real estate market. Without access to this source of capital, businesses almost suffocate.
A representative of B.Group said the firm needs to speed up some projects, but it does not have enough capital. Both ongoing and newly launched projects are in a "dilemma" because of lack of capital.
Data provided by Fiin Group shows that the value of cash flow from production and business activities of real estate enterprises has declined markedly in recent years, while credit health is getting weak.
For example, for listed real estate companies, cash flow from production and business activities fell from VND 57,857 billion in 2019 to VND 26,423 billion in 2020 and VND 18,727 billion in 2021. For unlisted real estate companies, their credit health is even poorer.
Real estate businesses are also facing other big challenges. Project implementation was delayed due to social distancing during the Covid-19 pandemic over the past two years and prolonged project legal procedures. This has resulted in a sharp drop in pre-earned revenue. In Hanoi and Ho Chi Minh City, the number of sold apartments fell to about 30%.
Meanwhile, the value of corporate bonds of the real estate industry is currently about VND 487 trillion and 63% of this (equivalent to about VND 305 trillion), will fall due in 2022-2024. Thus, real estate companies need a large source of money to pay interest and principal to investors, which is estimated to be tens of thousands of billion VND per month.
Along with the increase of inflation, input costs and capital costs also rose. Particularly, the high steel price in April 2022 pushed the average cost to increase by nearly 7% compared to 2019.
Mr. Huynh Phuoc Nghia, senior expert of the Global Integration Business Consulting Company (GIBC), said that the capital market for real estate in the first months of 2022 was very harsh and will continue until the end of the year.
Real estate credit and corporate bond issuance are being strictly controlled. This development has made it difficult for the market to recover from the pandemic, when projects due to be disbursed for construction were short of capital.
Opportunity for innovation
According to financial experts, the channel of bank capital for real estate is increasingly narrow. Banks have gradually reduced their lending rates to the real estate sector. Credit growth for the real estate sector dropped from 26% in 2018 to 12% in 2021 and will further decline to 9-10% in 2022. Banks believe that because real estate prices are "blown" up, it is very risky to lend to real estate projects.
Meanwhile, the State Bank of Vietnam has stated that it will reduce the ratio of short-term loans to finance medium and long-term projects from 40% at present to 30% by the end of the year.
To solve the problem of lacking capital, real estate businesses must change to suit the situation. They must focus on the capital market (issuing corporate bonds, stocks). As the capital market is tightened, real estate firms need to be transparent about information, especially performance credit rating. When they change towards transparency, it will also make the market more transparent.
The authorities need to issue policies on the corporate bond market and should not add technical conditions to new regulations; strengthen control of intermediary financial institutions; and put the secondary market into operation.
Tran Thuy