On March 3, the authorities in Ba Don Town, Quang Binh province, and local people buried the dead whale that washed ashore the local beach a day before, said Mr. Nguyen Van Huu, Chairman of the People's Committee of Quang Tho Ward.
Huu told VietNamNet that the dead whale was discovered by local residents on March 2. It had been dead for a long time.
On March 3, the local authorities and people used an excavator to dig a huge hole to bury the whale according to the custom of local fishermen, Huu said.
Whales are considered sacred animals by Vietnamese fishermen. It is a common belief among fishermen that if they properly burying dead whales, sailors will be blessed with good luck, good weather, bountiful catches and protection at sea.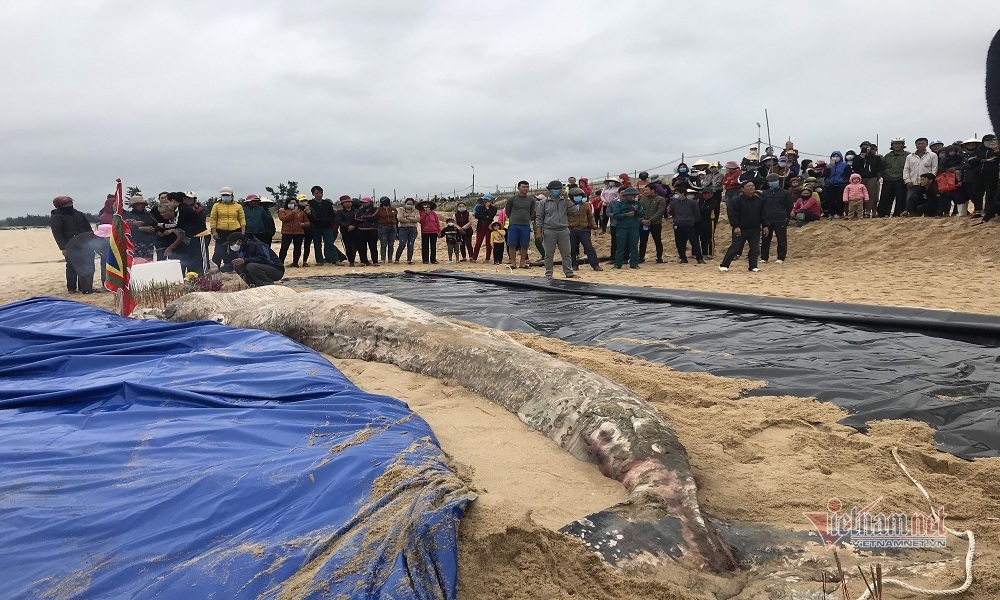 The dead whale.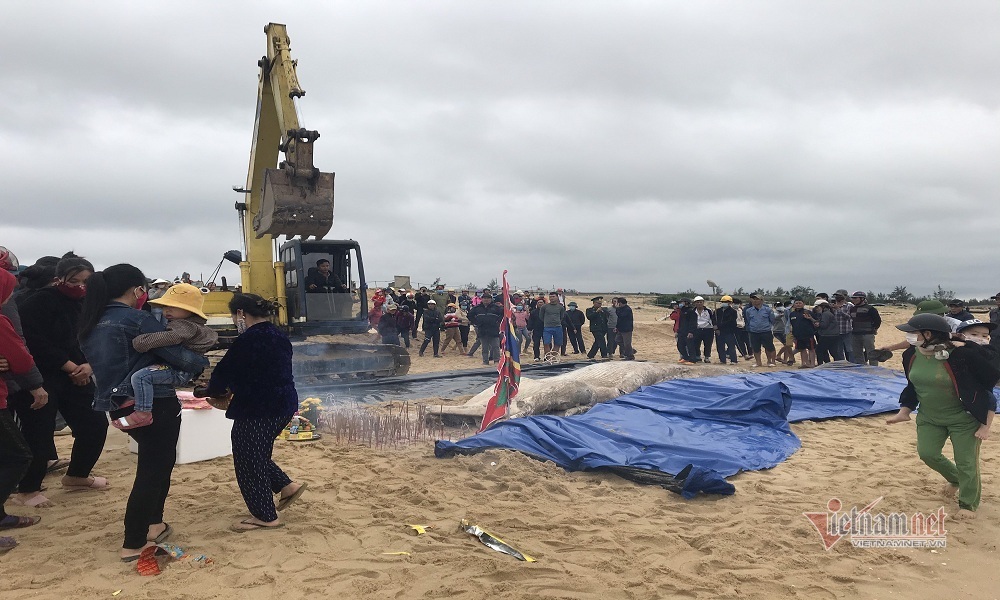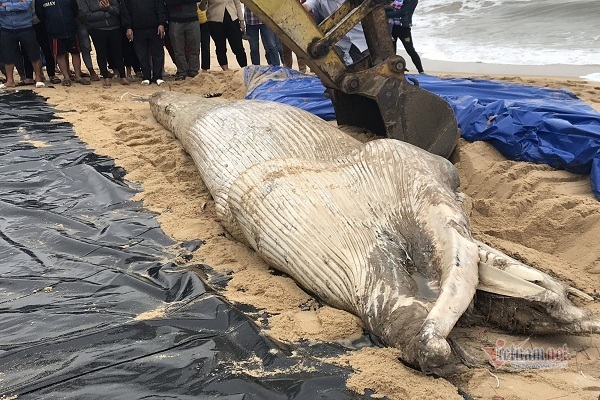 The local government and the people bury the whale.
Hai Sam

Cau Ngu (whale worship) festival is part of the cultural identity of Vietnam's central coastal localities, which has been preserved and passed down through the generations.