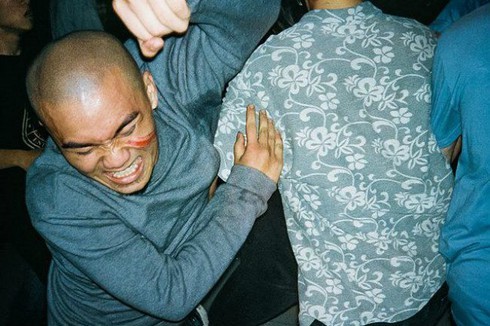 A photo by Linh Pham, one of the artists joining the "we will have been young" exhibition - Photo: Courtesy of organizer
These works were created over the span of 12 months through a photography masterclass facilitated by two German photographers Jörg Brüggemann and Tobias Kruse at the OBSCURA Festival of Photography between 2016 and 2017.
After touring through Jakarta, Singapore, Manila, Kuala Lumpur and Frankfurt, the "we will have been young" exhibition will arrive in Hanoi, together with a photo book of the same title published by dienacht Publishing.
In the exhibition, the fragility of youth and the ambiguity of the future are reflected through a unique visual language of young photographers from the Southeast Asian region.
According to Rolf Stehle, director of the Goethe-Institut Malaysia, the visual stories deal with diverse issues such as online dating and the transformation of relationships, illnesses and their psychological effects, social housing and urbanization, homosexuality, and gender identity in school children.
"The series of photographs address social phenomena, and through their subjects and aesthetics we are invited to engage with them, to confront them. The photographs are based on reality, but at the same time they look beyond it, transcend it and create notions of other realities, opposing concepts and new worlds," Rolf Stehle said.
Some of the photographers joining the exhibition are Alvin Lau of Malaysia, Amrita Chandradas of Singapore, Muhammad Fadli of Indonesia, Kanel Khiev of Cambodia, Watsamon Tri-yasakda of Thailand and Linh Pham of Vietnam. SGT