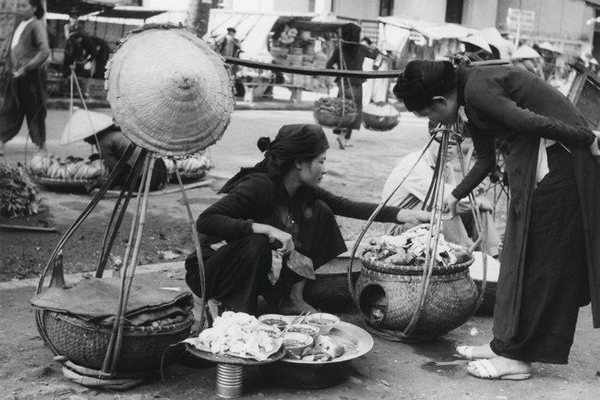 A black and white photo featuring street vendors in Hanoi in the old days - PHOTO: COURTESY OF ORGANIZER
The "Street vendors and street cries of Hanoi" exhibition features a collection of sketches, drawings and watercolor paintings created decades ago by 15 students from Indochina College of Fine Arts, which is now Vietnam University of Fine Arts, and their teacher, Ferdinand de Fénis.
The works reflect the small world of street vendors who go along the capital city's streets from early morning to sell fruit, vegetables, sweets and a wide variety of street food.
A photo collection from French School of the Far East will also be highlighted through an interactive installation work. The daily life of Hanoi people will be depicted through the combination of light boxes, projections, and installations.
The exhibition is set up by Duy Phuong and the street cries sound is created by Dam Quang Minh and artists from the Ancient Music Group of Tonkin, according to the L'Espace.