Exotic species threaten native organisms

Vietnam had to spend time and money to eliminate exotic creatures that attacked agriculture in 2019.
Chinese crawfish

In April 2019, Chinese crawfish was imported from China across border gates to Vietnam in large quantities. They were used as food, served at many restaurants and street shops.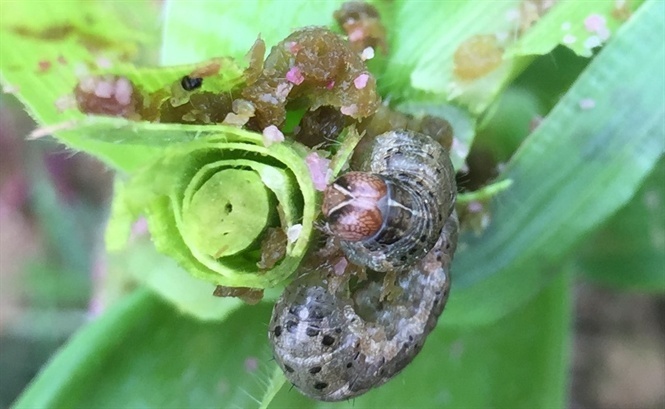 The worm that survives insecticide


The crawfish was sold mainly by merchants via social networks. It is bigger than the finger, with two red pincers. The flesh is firm and tastes like black tiger shrimp

Merchants mostly imported live products. After being brought to Vietnam, the crawfish can live for weeks in tanks.

However, it is a dangerous exotic species. The crawfish eats all aquatic life, blocking all other species and leaving no food for the species in the environment. It can cut hard rice stalks, and eat all kinds of young buds, shrimp and small fish.

Vietnam had to spend time and money to eliminate exotic creatures that attacked agriculture in 2019.
Experts call this species "sea monster", a "hybrid between shrimp and crab", because they can crawl and dig as well as crabs. More dangerously, they can live in polluted sewers with the life expectancy up to several decades.

"If the crawfish reaches the environment, it will eat up all aquatic species, compete for food with native creatures, causing shrimp and fish to disappear," said Bui Quang Te from the Research Aquaculture Institute No 1, adding that if this happens, this will be a calamity for Vietnam's agriculture.

He went on to say that China has been facing a crawfish disaster on Chang Jiang River.

The Ministry of Agriculture and Rural Development sent express dispatch to relevant ministries, requesting agencies to strengthen control over imports to prevent the species from entering Vietnam to avoid possible consequences to Vietnam's agriculture.

Many tons of crawfish were found on the way from the border areas to the cities and eliminated. The danger was finally stopped.

The worm that survives insecticide

Also in 2019, Fall Armyworm (FAW), the destructive worm entered Vietnam, devastating 20,000 hectares of maize fields, causing severe economic losses.

The species of worm, sourced from America, is believed to spread out by 100 kilometers just overnight and it can damage more than 200 different crops.

Though state agencies and farmers were warned of FAW and applied necessary measures to tighten control over imports, FAW still could penetrate Vietnam. In April 2019, the worm was found in northern provinces.

Farmers said they had to spray pesticide six times within one maize crop but could not kill the worm. More dangerously, FAW has begun attacking rice in Nam Dinh. 
Chau Giang

The Ministry of Natural Resources and Environment announced it had issued a set of environmental indicators to evaluate results of environmental protection nationwide.