Experts discuss need for capital disbursement, loans to enterprises
More public investment funds should be disbursed and credit limits lifted to provide capital and improve capital flow, experts have said.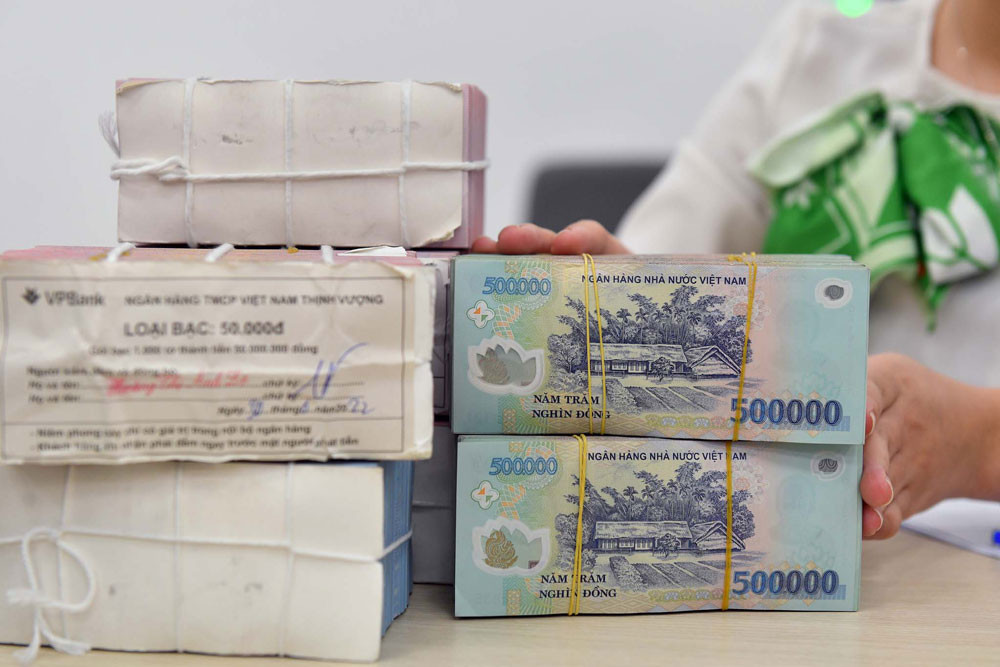 The current situation can be compared to a dry rice field as there is no water even though there is a large reservoir somewhere. The problem is that the channels bringing water from the reservoir to the field are stuck, said expert Tran Du Lich, a member of the National Advisory Board for Financial and Monetary Policies. The Vietnamese economy does not lack money, but capital, he said at a recent workshop.
Lich said the problems have been partly caused by real estate firms which lack effective risk management systems and have abused financial leverage tools. All four sources of cash, including stockholder equity, bank loans, corporate bonds and advances from clients, are now stuck.
Nguyen Quang Thanh, Deputy CEO of HFIC (Ho Chi Minh City Finance and Investment State-Owned Company), said the issuance of subprime bonds has had an impact. In general, buyers of corporate bonds are institutions, but when the issuance is guaranteed by commercial banks, bonds are issued to individuals. However, individual investors have limited knowledge, and in many cases, don't know what they are buying.
It is now time for businesses to buy back bonds because if their bond issuance is found violating regulations and the money is being used for wrong purposes, they may be subject to criminal proceedings.
Dominic Scriven from Dragon Capital said many problems have emerged at the same time and are unpredictable, such as the Russia-Ukraine war, higher fuel prices and inflation. However, Vietnam's economy has internal strengths. The difficulties are just temporary and the bottlenecks in capital arrangement need to be addressed.
Thanh of HIFC said the institution is ready to lend capital to enterprises in the fields of infrastructure, waste and waste water treatment, education, IZ development and supporting industries.
As it can mobilize capital from the World Bank and ADB, HIFC can provide loans at competitive interest rates.
Tran Chung