Experts warn Vietnam only has 18 more years of 'golden population'
Vietnam is one of the countries with the fastest aging populations in the world. It is estimated that the golden population period (high percentage of working age adults) will end by 2038.
Nguyen Doan Tu, general director of the General Office for Population and Family Planning, said that since 2017 Vietnam has shifted its focus from 'population planning' to 'population and development'.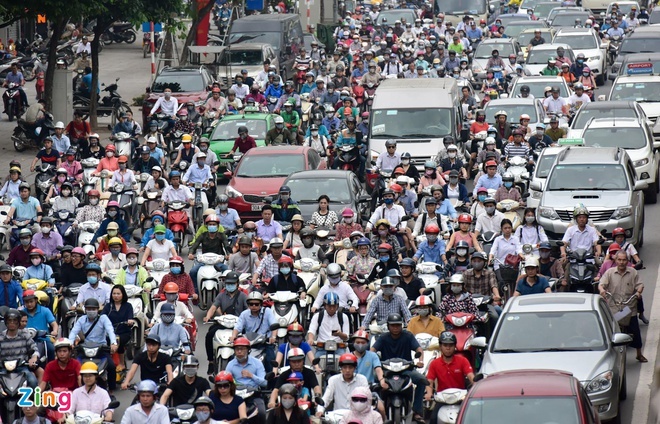 Vietnam is now in the golden population period which began in 2007 with people aged 14-60 accounting for two-thirds of the total population. In 2019, the proportion was about 70 percent, or 67 million.
This is the golden opportunity for Vietnam to develop the economy, and build and protect the fatherland with its young labor force.
However, in 2011, Vietnam began facing an aging population with the number of people over 65 accounting for 7 percent. If the proportion reaches 14 percent, Vietnam will enter the 'older population' period.
According to Tu, in 2011, persons over 60 years old in Vietnam accounted for less than 10 percent, but the figure rose to 11.95 percent in 2018, and to 14 percent in 2019. Of this, about 8 percent are over 65.
"Calculations found that if there is no effective intervention, the number of people over 60 years old in Vietnam would account for more than 20 percent by 2038, or 21 million people, while people over 65 years old would account for more than 14 percent," Tu said.
"By that time, Vietnam would officially enter the older population period," he explained.
By 2049, older people would account for 25 percent of the population.
As such, Vietnam would shift from the golden population period into the older population period after 30 years. Meanwhile, it took countries with developed economies many decades, or even several centuries, to shift to the older population period (115 years for France and 69 years for the US).
"An older population is the characteristic of developed countries. Vietnam is a developing country. Experts warn that Vietnam may grow old before it becomes rich, which would bring about serious socio-economic consequences," Tu said.
The aging population will have a big impact on nearly all aspects of society, from the labor and finance markets to the demand for goods and services, education, social security and healthcare for older people.
In order to prolong the golden population period, Tu said it is necessary to maintain the replacement fertility of 2.1 children as long as possible.
However, 21 provinces have recently reported fertility of fewer than 2 children, especially in the Mekong Delta. In the last five years, the birthrate in HCM City has been 1.35 children, while the figures have been 1.55 for Dong Thap and 1.57 for Vung Tau. 
Thu Quynh

Although Vietnam has obtained some achievements in improving the quality of its population, there is still room for improvement, said Do Xuan Tuyen, deputy minister of health.

Vietnam is aiming to have 55 percent of its population shopping online by 2025, with average consumer spending rising to $600 per year, according to a master plan on e-commerce development for 2021-25 recently approved by Deputy PM Trinh Dinh Dung.