The tea trees of Shan Tuyet, which means old trees growing on high mountains covered with snow and dew, on Ta Lien Son Mountain are wild trees that are centuries old.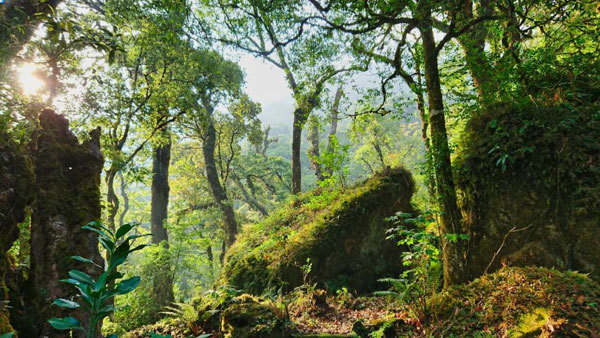 Ta Lien Son Mountain whose peak is almost 3,000 meters above sea level is ranked sixth by local trekkers among the highest mountains in Vietnam. It is in Lai Chau Province on the border with Lao Cai Province. – SGT Photos: Uyen Vien
According to Sung A Cua, a local forest ranger, the tea forest is 2,000-2,400 meters above sea level, covering an acreage of some 34 hectares. The forest includes more than 2,300 tea trees, each being from five to 20 meters high. Old tea trees here have an average age between 300 and 500 years.
The natural Shan Tuyet tea forest on Ta Lien Son Mountain has been preserved from generation to generation for centuries. Inside the tea forest is murky and misty. The path is lined with moss-covered stones.
In the core of the forest are hundreds of wild tea trees whose height can be 20 meters or even higher. In some case foliage is so thick that little sun light can penetrate it.
In 2018, Tam Duong Tea Company signed a contract with the local authorities on the exploitation and development of the Shan Tuyet tea forest, which aimed to expand the production of the old trees and better protect them.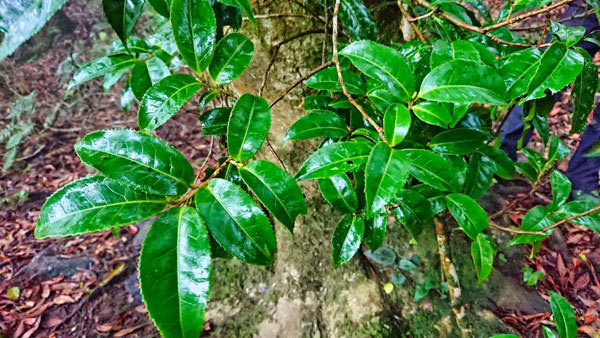 This photo shows some tea leaves of centuries-old tea trees growing on a terrain at more than 2,000 meters high. The leaves have a serrated edge.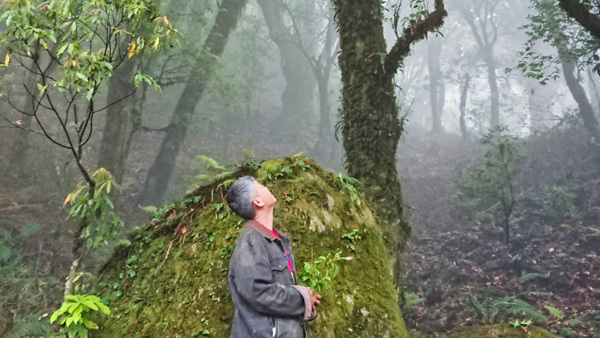 The author of this article under a centuries-old Shan Tuyet tea tree.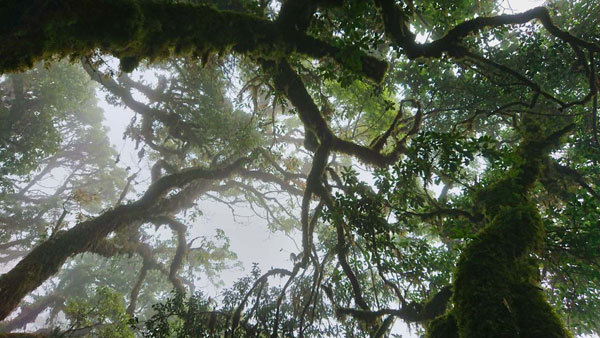 This photo is taken at 7 a.m. at 2,400 meters above sea level. The air is so misty and the scenery is like in a fairy tale.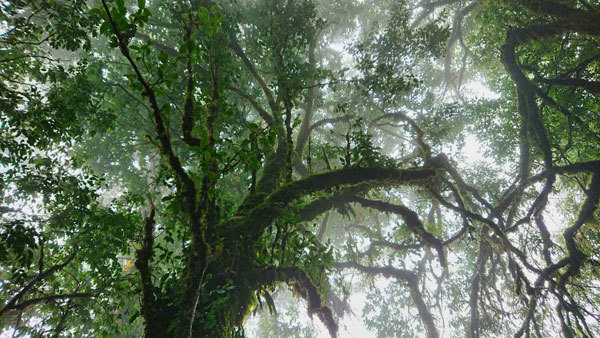 The thick foliage of some of the tea trees.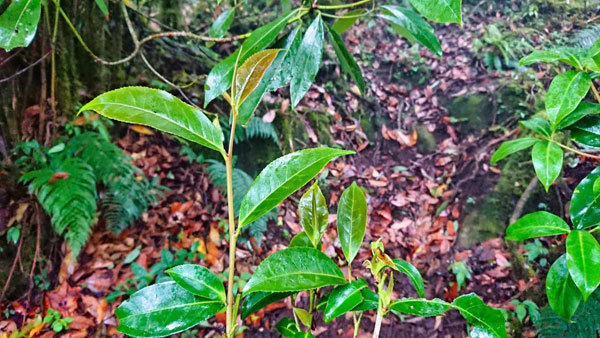 These photos show closeups of some tea buds. Notice the colors which distinguish them from other tea trees on lower altitude.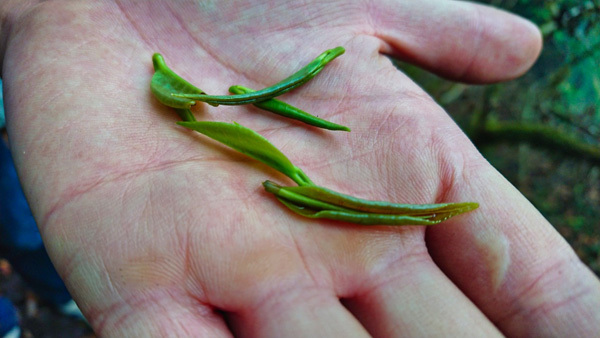 A closeup of some tea buds picked by the author.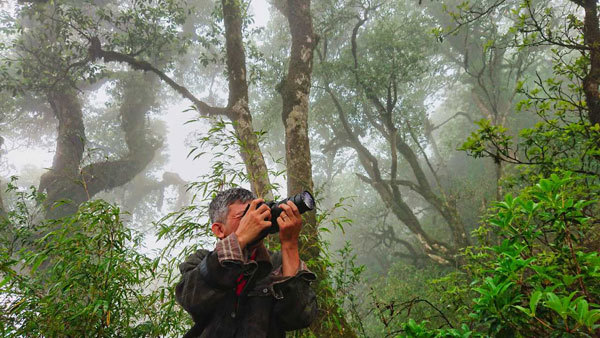 The local temperature is about 16-18oC in mid-May.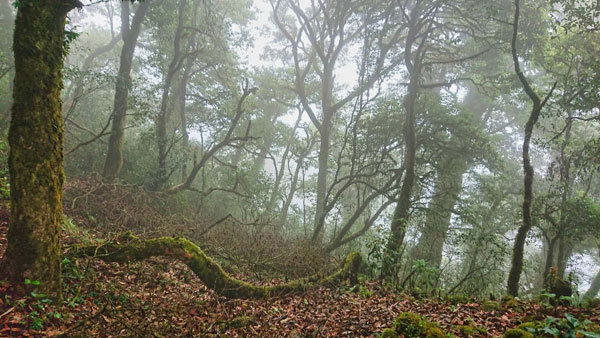 Every year, some two tons of fresh tea leaves are harvested in March and April, from which about 400 kilograms of finished tea are made.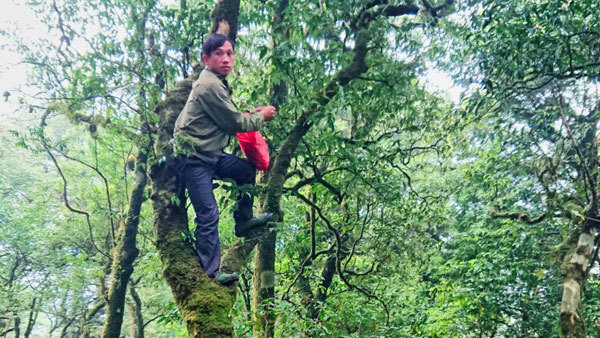 A local porter climbs up a tea tree.
Source: SGT 

Hidden in the firmament of clouds, Ta Xua tea forest in recent years has helped H'mong people escape poverty.

Suoi Giang commune in Yen Bai province is 1,400 meters above sea level and as cool all year round as Sa Pa town in the northern mountains or Da Lat resort city in the Central Highlands.